The RCA DTR08 EasyMote: Love TV Again with This Large Button Remote Control for the Elderly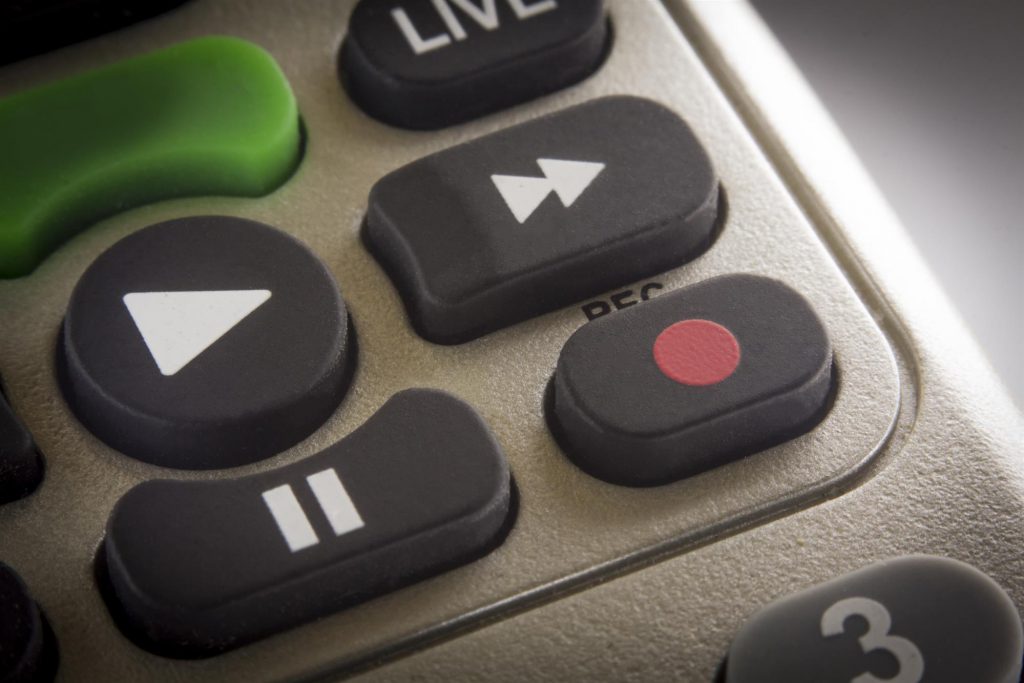 Does your remote have too many buttons? Complicated remotes can make watching TV a stressful experience, but, with RCA's brand new EasyMote, you can replace them all. For anyone struggling with seeing or operating a standard remote, a large button remote control for the elderly like the EasyMote can drastically improve their quality of life.
Condensing the normally confusing array of remote functions into six large, backlit buttons, the benefits of the EasyMote are immediately apparent. The EasyMote also features a sleek design that ensures ultimate comfort during use and, thanks to the strong and reliable wrist strap, you never have to worry about losing or misplacing your EasyMote. When you need it, it's there.
There's also no need for complicated reprogramming with the EasyMote: Just install new batteries, and you're all set. If you want to set your new remote up to work like your old one, just follow the simple step-by-step instructions to activate "learning mode."
Ready to Order?
Are you ready to have complete control of your remote and your home entertainment experience? The EasyMote large button remote control for the elderly is available right now at ReplacementRemotes. Looking for another easy TV remote replacement? Just browse our vast selection of quality, affordable remotes and let us help.
We have hundreds of brands, from Alpine to Panasonic and Philips to Zenith. Every remote we sell—including the EasyMote—comes with a 60-day warranty, as well as a guaranteed return policy. With over 30 years in the business, customer service is our top priority. Discover why ReplacementRemotes is a top destination for remote controls, DVD players, and much more; call 1-855-5-REMOTE today.