Five Trendy TV Wall Mount Design Ideas for Your Home
If you are thinking about freeing up space on the entertainment center or TV stand, check out these trendy TV wall mount design ideas!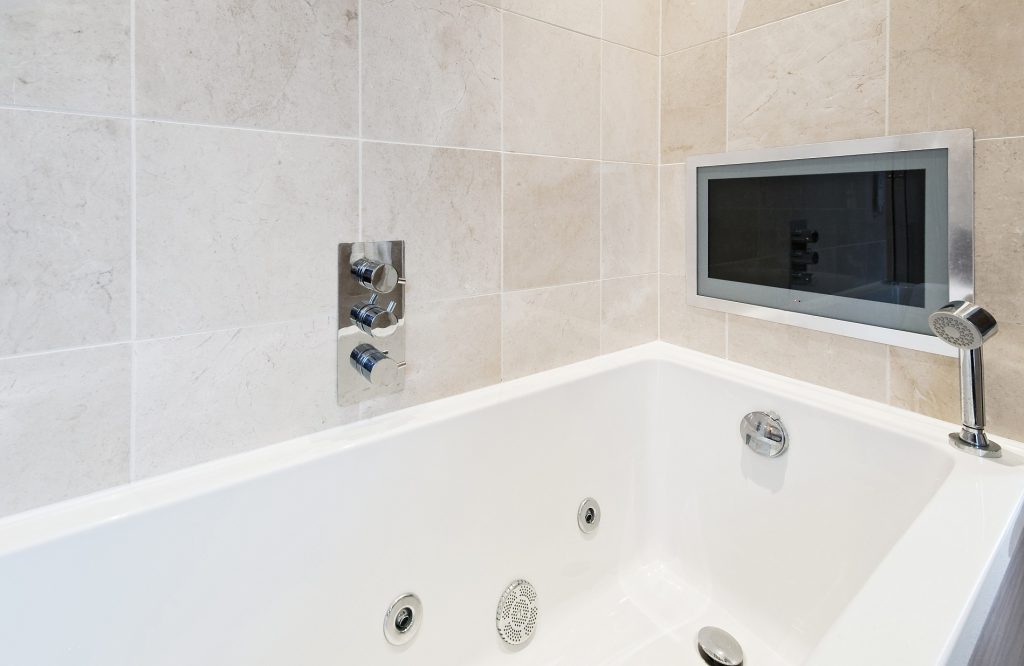 Build the mount into the wall. Built-ins are trending right now because you are tapping into the space behind the drywall. Plus, it makes things recessed, so you gain more living space in the room. Just make sure to use an interior wall.
In the bathroom above the bathtub. TV in the bathroom is becoming very popular with homeowners. They can relax in the tub after a long day at work and catch up on their favorite programs. Just make sure to use a water-resistant TV.
Build a "picture" frame around the TV. Framing the TV will make it more decorative when it is not in use, as it will look like a picture of a TV that has been framed.
On top of wood paneled walls. One hot design trend is to use hardwood flooring on the walls as accents or for the entire room.
Built into a bookcase or entertainment center with sliding doors. Sliding doors hide the TV when it is not in use and turn the focus to the other décor in the room.
Don't forget to upgrade your remote controls to a universal remote for easy control of your wall-mounted TV and connected devices. For help selecting the right remote controls and wall mounts for your TVs, please feel free to contact ReplacementRemotes at 1-855-5-REMOTE (1-855-573-6683) today!