Why Choose the ANDERIC Brand Remote Control Replacement?
Remote controls for your TV, Blu-ray player, and surround-sound system do eventually wear out. Frequently, the remotes wear out long before the rest of the entertainment equipment needs to be replaced. When that occurs, you could choose to buy an original brand replacement or an ANDERIC brand remote control replacement.
Original Brand Replacement Concerns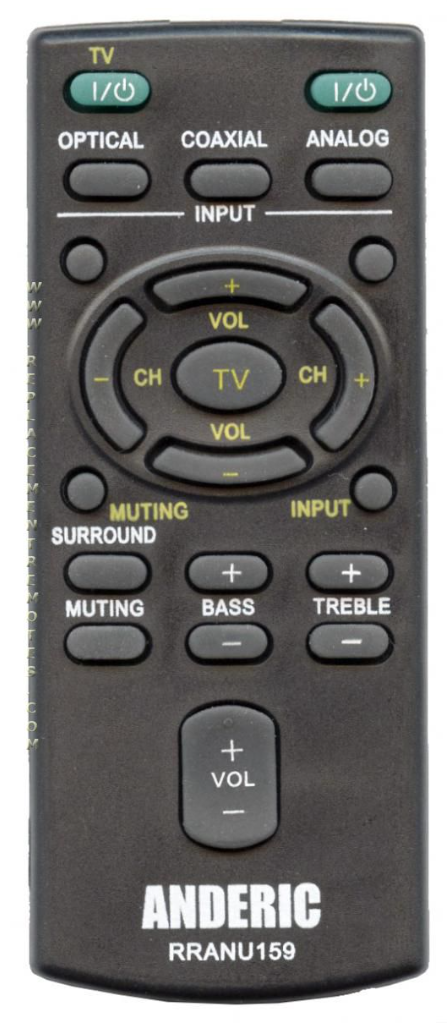 The problem with getting an exact original brand replacement is that manufacturers frequently make updates to their remote control designs. Some of the features and options found on your TV or other devices may no longer be featured on the current remote control version. Other issues you can encounter include:
The replacement is a very popular replacement remote control. Some manufacturers use a "one-size-fits-all" remote design so the remote is compatible with multiple products. This can result in shortages.
The demand for an original remote is high. Manufacturers tend to boost prices when there is high demand but low supply for remote controls.
The remote control model has been discontinued. This, too, can be an issue when the TV or any other pieces of entertainment equipment are older.
ANDERIC Brand Replacement Benefits
ANDERIC is a quality after-market replacement remote control that includes all the features and options of your original. Choosing ANDERIC also provides the following benefits:
You don't have to worry about remotes being discontinued.
You don't have to worry about shortages.
It is easy to find a remote with the features and options you desire and want.
When you need a new remote control, ANDERIC-branded remotes are the perfect substitutes for the originals. Plus, they are sold for a fraction of the cost!
For help finding the right TV or universal remote control for your TV or other entertainment equipment, please feel free to browse our online store or call Replacement Remotes at 855-573-6683 today!