Roll over image to zoom in
Click on image to zoom
Product Description:

Our try our simple TV replacement HZEN
Model: SC3482
Part Number: ZEN55
Catalogue No.: 2977

Battery Required :
AAA Battery 2 pack
The original ZENITH SC3482 TV Remote Control carries a 60-Days Warranty.
ZENITH SC3482 TV Remote Control is guaranteed to work with the following TV models:
Originally supplied with TV models: ZENITH 924939P4260103, ZENITH B13A01L, ZENITH B13A02D, ZENITH B13A03D, ZENITH B19A02D, ZENITH B19A0ZD, ZENITH B19A21D,
Compatible with TV models: ZENITH 819A21D, ZENITH B13A02D01, ZENITH B13A03D01, ZENITH B19A210, ZENITH B19A21B, ZENITH B25A027, ZENITH B25AD2Z, ZENITH B25AT2, ZENITH BI9A02D,
Customer Reviews
ZENITH SC3482 Remote Control
Purchased this for my Grandmother as she uses a Zenith model TV in her room and it gets heavy usage over time. Very easy for her to use with minimum of controls - perfect for her.
Operating Manual Available for ZENITH SC3482 TV Remote Control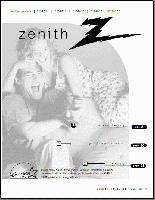 Originally Supplied with Models