Product Description:
If you need the access to the ZONE 2, this remote will not operate the ZONE 2. Only operates in ZONE 1.
Model: RAV498
Part Number: ZF303700
Catalogue No.: 82361

Battery Required :
AAA Battery 2 pack
Dimensions:
1.90 x 6.90 x 0.90 (W x L x D, inches)
The original YAMAHA RAV498 Receiver Remote Control carries a 60-Days Warranty.
Customer Reviews
works great like the original one. received the remote as promised.
It is the exact replacement for my discontinued remote. It works great. Many thanks to all involved in making this happened.
Great service and correct remote. Thanks
although not the exact model that came with the receiver it works perfectly. Easy to handle and navigate.
It is a replacement for our old remote for the Yamaha amp. Remote works fine and shipping was fast. Would buy again from Dan's Thank you for being there. Excellent quality.
Excellent product - thank you!
Great Product Great Price fast shipping
This is a replacement for my old RAV/293. After putting fresh batteries, it immediately worked perfect. Very satisfied and particularly relieved to have found this alternative. I love my "old" Yamaha amp. and was quite afraid of not finding a replacement remote. Very thankful for Dan's Electronics for making this possible.
Remote worked exactly as expected. The new remote codes were the same as the original broken Yamaha remote. I easily adapted the new Yamaha remote to my Yamaha receiver without any difficulty. Totally satisfied with replacement Yamaha remote and its price
Works like the original that came with this system. Just popped in the batteries and it worked! Also, I got it two days after I placed my order. Very satisfied.
It works just fine. I have no problems with it. It was packaged well. If needed, will buy again.
Arrived on time and it works fine.
Works great right out of the box!!
exact substitute replacement for original.
Thank you I drove to three different places they did not have it they where no help thank you again..
No need any set up just put the batteries in 100 % works
This was a replacement for our original remote. I was told it would work the same as the original and we would not have to make any adjustments. That was absolutely true! It arrived quickly and safely. I just put batteries in and it worked perfectly. So happy with it!
Thanks. The remote works well and was delivered quickly.
Product conform to description, working in replacement of my old remote as explained. fast delivery, good packaging. Perfect
Works great with my blue ray player
Excellent replacement remote!!
It's a newer version of my remote but it works perfectly for my RX-V371 AV Receiver. It got here very quickly so I am extremely satisfied.
Excellent . Just like the original. Will use this website again!
I am taking off 1 star just for the price. Everything works good.
The remote I received was new and in perfect shape, however, it was the wrong remote for my system
The Yamaha remote came factory packaged and is brand new, works great. The 2nd time I have purchased a remote from this seller and each experience has been a very positive one.
Remote work perfectly, great experience.
worked perfectly put of the box. Couldn't be easier
A good replacement for the original, was a little bit of a challenge to figure out the easy steps to program the remote to additional components. Other than that, a good product replacement.
Works perfectly, no issues.
Excellent replacement-work perfectly.
Works perfectly for all my HDMI and AV inputs just like the original. Very Satisfied with this product.
Works great. No set up or programming required.
Replaced my old RAV 334 remote. All functions seem to work. No problems after two months.
Works perfect, thank you.
Quick delivery. Works perfectly.
Delivered as stated. works perfectly with system
Perfect, almost identical replacement for my remote. works great.
What I needed at a affordable price.
Works as promised and delivery was prompt
Works great. Arrived quickly. Good experience.
Quick delivery and perfect replacement for our older model.
THIS YAMAHA REMOTE CONTROL WAS EXACTLY WHAT I WAS LOOKING FOR. IT WORKS PERFECTLY!!!. THANKS GUYS.
Worked perfectly. Started my search for replacement remote with Yamaha and they were unable to help me. Dan's Electronics was only supplier that offered an alternate replacement for my outdated remote. Arrived on time, reasonable price and it works. Great job!
Put batteries in. Worked instantly on old Yamaha receiver which had a RAV396 remote. Reviews said it was a replacement for the old, worn out original, and the reviews were correct. Happy with this purchase.
We are very satisfied with the product. We put the batteries and everything worked fine. Thank you so much !
I bought this remote as a replacement for my old Yamaha RAV 293 which had been becoming less reliable needing multiple repeat button presses to activate the various functions on my HTR 6240 receiver. Remote Replacements was the only place that offered the new remote as a replacement other than eBay. I was a bit skeptical but went ahead and ordered. The new remote (RAV 498) arrived on time. It was brand new in the box and worked immediately once batteries were installed. No programing, no fussing, no problems. Perfect. I am quite pleased and highly recommend this business.
Love. I went 4 years without one and finally found one!
Perfect! Exactly as advertised.
Excellent replacement remote. Thank you. Very fast and efficient service for an international customer.
Fast shipping and works perfectly.
Works perfectly. No programming necessary. Very nice!
Original wasn't available, but this works perfectly! Worked right away!
The unit does exactly as the old remote did when it was new. Very Satisfied.
Works perfectly. Replaced my Yamaha RAV293 WR00270 remote.
Seems to have all the functions of the original that I lost.
Works as advertised, perfect substitute, good price, fast shipping. 5's all the way.
Perfect replacement for my old one which died.
Great replacement remote. Appreciate the smooth and fast transaction/shipping.
As promised and on time delivery. Very satisfied.
Works great. No problems.
Works perfectly....so happy with this purchase.
Purchased brand new remote, in Yamaha box, received package in three days with free shipping. Will purchase from this seller again. Also they had the best price. I'm pleased with my purchase, and highly recommend Replacement Remotes. TRUSTWORTHY.
works perfectly for my Yamaha receiver. It has an audio button but it only has four audio one. So I had to change my audio output for my CD player but other than that everything works perfectly well really appreciate the service thank you
Worked as expected. Happy with my purchase.
Perfect replacement. Fair price. Couldn't be happier.
Excellent service and it works great.
Works as advertised. No problems
Just like the original remote. Very happy with it. Thank you. Will definitely shop here again. 5 stars for service and delivery to South Africa. Received in perfect condition. Krish Naidoo.
This product is exactly like the one that broke. It works very well the seller sent out promptly.
Direct replacement. Works great
Exactly what I needed to get my Yamaha RX-V665 Working like a champ again. No programming needed at all, just installed batteries and all features work flawlessly.
Just like the original excelent
Great remote control works just as good as the original. Would definitely recommend it.
Came quickly and worked out of the box no programming required.
Brand new unit, worked perfect.
Remote came as expected works great, another happy customer thank you very much
Received both replacement remotes, Quality is very good, no programming needed, worked correctly after battery installation and continues to operate my Surround sound flawlessly! I will be looking for a replacement remote for my Panasonic 3D TV also. I DO recommend this supplier. Jerry H., Cincinnati OH.
Works as described. Good product
The remote works perfectly. It was back ordered, so I had to wait about a month for it to arrive, but other than that everything was perfect.
The mute button on the original remote died so we needed a new remote. This replacement is perfect- unpackaged it, put in batteries- turned on the receiver and we were back in business! Thanks!
Works just like it should!!
Really awesome when you receive exactly what you ordered and it works perfectly...THANK YOU
Got it fast ... and.it is just what I needed
Replaced an RAV 333. This replacement works just as well and it has a light
As advertise, great price and fast delivery.
The remote works just as well as the original one. I am very pleased with the product. My only frustration was the shipping delay. I was given a delivery date, and it wasn't even shipped until a week past that date. But the product itself is perfect!
The original remote control for my receiver isn't available any longer,but this replacement works perfectly. It's also a lot less costly than buying the same unit from Yamaha. My receiver recognized the remote without a problem, so there was no setup or programming needed.
Replacement remote (above) received yesterday 29/08/2017 - unit works perfectly with my amplifier - thank you
Our replacement remote arrived as promised. No programming was necessary, just put in batteries and start using!
My husband is very pleased with the replacement remote.
Even though the item had to go on back order, I did receive it in a timely manner. Thanks for the great service.
Excelente produto! Liguei e funcionou na hora!
To be perfect, it would have included batteries. As a replacement it has worked flawlessly.
can't find out how to get the tuner.
The remote worked straight out of the box with my Yamaha unit, replacing my RAV331. It was ask easy to program with the TV and blue ray.
Outstanding ! Verry happy. Great product, and fast deliver.
Works perfectly and arrived quickly.
Worked like a charm. Very good and easy to use website and service. Very happy with the purchase from this site.
Fantastic replacement remote excellent quality and functionality
Great product worked perfectly right ou of the box
This replaced the original remote control I had, and it's so nice to have one that's fully functional again.
Your recommendation of the RAV489 as a replacement for mine, which was discontinued, works wonderfully. It did take a couple weeks to get here, because you had it on back order, but it was worth the wait. Thank you!
Works as advertised...good
Remote works great and no setup required. We frequently use our volume & mute buttons, thus wore this out on the original remote and was thrilled to find a replacement.
The remote works great - completely compatible with my receiver. It took a while to arrive, but the company was transparent about that and kept me up to date with status updates via email. Very satisfied!
Ordered from Australia as a replacement for the RAV331 remote that came with my HTR3064 receiver. Works perfectly and delivered in a reasonable timeframe. Great!
worked right out of the box w/o programming
Got exactly what was advertised. Works perfectly and much cheaper than anywhere else.
Perfectly matches my original remote and worked perfectly right out of the box!
Worked perfectly right out of the box. Very pleased!
Works great. Price was good as well.
Works perfect. Replaced a worn out original remote. I was impressed in that I was told it was a special order and would take 30 days but arrived in less than 10. Replacement Remotes kept me updated on the delivery status. I am very pleased and recommend them highly.
Excellent purchase works great.
I was satisfied with the product and the sales service.
Seems to be a brand new OEM remote for my Yamaha "smart" receiver. Unfortunately, it has not resolved the configuration/setup problem I am having. I thought the problem was the remote but apparently it is the receiver. It seems that my smart Samsung TV, Yamaha AV unit and Sony Blu ray player are unable to communicate via HDMI as advertised.
Works as expected. Did have to wait over 3 months to get it due to backorder
Just as easy to use as the original. Put in the batteries and it is ready to go.
Aside from it taking from time of the online order on 11/23/2016 until 12/8/2016 to receive it. It works so I'm happy and would recommend using this company for replacements. Thank you.
Excellent replacement unit and worked as advertised. Also excellent service. Was up and running again in 2 days.
The remot is working fine thanks for the great device
Should come with instructions on programing to other components
Exactly as described, works perfectly with my system.
Excellent identical remote, I think it's better than the original.
There doesn't seem to be a "Tuner" button!
perfect! Quick ship, good price. I'm delighted
This remote is exactly as described
YAMAHA RAV498 Remote Control
YAMAHA RAV498 Remote Control
I use the remote control all the time Im still exploring by myself how to use all these buttons. Because I had a remote control Yamaha 331 and now it was replaced to RAV 498
YAMAHA RAV498 Remote Control
Operating Manuals Available for YAMAHA RAV498 Receiver Remote Control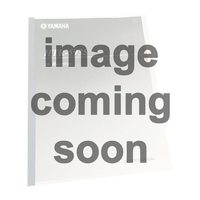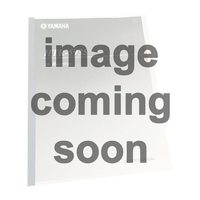 Originally Supplied with Models