Product Description:
REMOTE CONTROL
Model: RAV463
Part Number: ZA113500
Catalogue No.: 79085

Battery Required :
AAA Battery 2 pack
Dimensions:
2.00 x 6.00 x 1.00 (W x L x D, inches)
The original YAMAHA RAV463 Receiver Remote Control carries a 60-Days Warranty.
Customer Reviews
I put the batteries in and works like a charm!!
The remote is exactly the same as my original. Happy with my purchase!
Had the part in stock shipped immediately and arrived in only a couple of days. Very satisfied
Exactly what I wanted! Very fast delivery! Exact replacement item.....just like the original.
It's great to have a remote control that works again. Exactly what I needed.
Perfect! Exactly what I needed, and delivered promptly. Thank you so much.
thank you very much, its cheaper to buy this than a new full system ;)
Remote arrived quickly after our order was placed. Worked as soon as the batteries were put in it!
Works great right out of the box
I couldn't be happier with this purchase! The volume buttons on the original remote that came with my Yamaha receiver died after 7+ years of use, and I wanted an identical replacement which is exactly what this product is. The service and speedy processing of my order was exceptional. I'm hoping this new remote will last a long time, but I know where to come if I ever run into trouble again!
Just like the old one , when it was new.
Awesome remote identical the the original I couldn't be happier
The remote was backordered, so I didn't get it as soon as expected. The remote is functioning perfectly, and I am pleased with it. Thanks
was a perfect transaction, thx from vienne
SO easy!! I'm not tech smart at all. All I had to do was put in the 2 batteries, and it works!!! NO programming at all! Best electronic device I've ever bought!!! Thank you!
Exactly what I was looking for
So happy to have a remote that finally works after having a messed up one for so long! Couldn't have asked for a better replacement. It was simple to connect the new remote to the system, and works fantastically. Oh, and came two days early!!
Precisely what I ordered!
Received my remote in a couple of days. It's in perfect condition and it's an exact match to the original.
I appreciated the fast delivery. The remote control works very well. Nothing to say. I will recommend you to my friends and I will give your address to those who would need a new remote control. Thank you very much. Daniel
Good job having this was out of stock but didn't take lone for it to get here. Works great thanks Dan
Just terrific. Every aspect.
brand new / excellent shape.
Just what I was looking for.
YAMAHA RAV463 Remote Control
Easy to order, came quickly, and worked immediately!
YAMAHA RAV463 Remote Control
YAMAHA RAV463 Remote Control
YAMAHA RAV463 Remote Control
YAMAHA RAV463 Remote Control
Got the exact model I needed for my AVR, couldn't find it anywhere, hard to find in my country (Chile). Brand new, same as the original piece of hardware that worked at the first try.
YAMAHA RAV463 Remote Control
I would recommend to anyone who needs replacement remote for *** receiver. I did a lot of searches and was able to find exactly the same model I needed and at the best price.
YAMAHA RAV463 Remote Control
The remote works great. Use it with my home theater. The remote was the exact original model that came with the av receiver so it works perfectly.
Operating Manuals Available for YAMAHA RAV463 Receiver Remote Control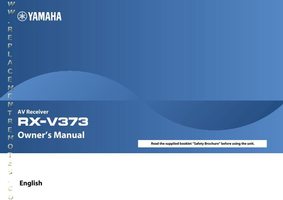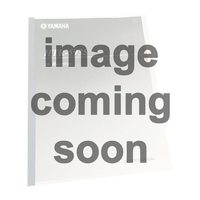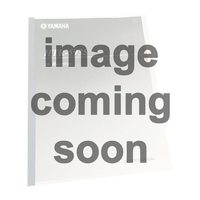 Originally Supplied with Models