Product Description:
YAMAHA RECEIVER REMOTE CONTROL
PLEASE PURCHASE THE REPLACEMENT ANDERIC RAV311 (Works most main features, check to make sure it has all functions you need)
Model: RAV328
Part Number: WJ194600
Catalogue No.: 60042

Battery Required :
AAA Battery 2 pack
Dimensions:
2.00 x 6.00 x 1.00 (W x L x D, inches)
The original YAMAHA RAV328 Receiver Remote Control carries a 60-Days Warranty.
Customer Reviews
It's awesome to be able to get an exact replacement for our old remote. just add batteries and go! Thank you!
Brand new, OEM remote. Worked perfectly out of the box, accepted programming code for Samsung TV, operates Yamaha receiver and all peripherals without any issues. Very satisfied!
Works like it is supposed to!
Operating Manuals Available for YAMAHA RAV328 Receiver Remote Control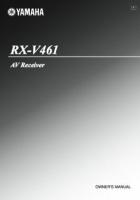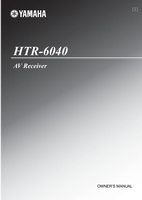 Originally Supplied with Models