Product Description:
YAMAHA RECEIVER REMOTE CONTROL
PLEASE PURCHASE THE REPLACEMENT ANDERIC RAV311
Specifications
Model: RAV315
Part Number: WK227300
Catalogue No.: 62247
Battery Required :

AAA Battery 2 pack

Dimensions:

2.00 x 6.00 x 1.00 (W x L x D, inches)
Customer Reviews
Exactly what we needed and works great! Our sound system still worked but old remote stopped b/c some buttons were not connecting so trhe replacement remote is perfect! Thanks!
Operating Manuals Available for YAMAHA RAV315 Receiver Remote Control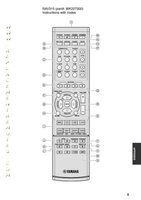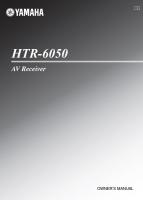 Originally Supplied with Models