Product Description:
YAMAHA RECEIVER REMOTE CONTROL
MODEL: RAV309
PN: RAV309
PLEASE PURCHASE THE REPLACEMENT ANDERIC RAV311 (Works most main features, check to make sure it has all functions you need)
Model: RAV309
Part Number: WG503100
Catalogue No.: 60031

Battery Required :
AA Battery 2 pack
Dimensions:
2.00 x 6.00 x 1.00 (W x L x D, inches)
Customer Reviews
it is great no problems. Thanks
All is well with this remote..Thanks for finding it for me.
Operating Manual Available for YAMAHA RAV309 Receiver Remote Control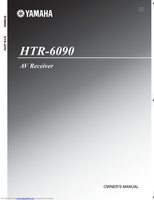 Originally Supplied with Models