Product Description:
The Yamaha RAV293 remote control allows easy operation for your compatible Yamaha model. The RAV293 is perfect if you lose the one that was included with your unit or if you're in need of an additional remote. The RAV293 controls all basic functions of the unit.Batteries Sold Separately

PLEASE PURCHASE THE REPLACEMENT ANDERIC RRAV498 (Works most main features, check to make sure it has all functions you need)
Model: RAV293
Part Number: WR002700
Catalogue No.: 62434

Battery Required :
AAA Battery 2 pack
Dimensions:
2.00 x 6.00 x 1.00 (W x L x D, inches)
The original YAMAHA RAV293 Receiver Remote Control carries a 60-Days Warranty.
Customer Reviews
Works great! Trashed the old one.
I was very happy to find that you had my remote in stock. I was also very happy that when I received it, it worked right away, it made my day. Thank you!
My "OLD" remote was wearing out. The clear plastic that covers the face was coming loose and sticking up. I looked for a replacement and there you were! My "NEW" remote arrived in the predicted time frame and was packaged protectively and securely. BEST OF ALL : IT WORKS! Thanks.
Worked perfect right out of the box.
Arrived quickly and works fine. it's the original remote! very happy with this purchase.
Performs to expectations.
Worked with my unit. So far so good
Works great. My ex girlfriend lost the original remote and I was tired of constantly having to get up adjust the sound and switching between HDMI channels. I know, laziness at its finest but this replacement remote helped me embrace it.
So quick delivery and the exact same remote I broke, works perfectly
YAMAHA RAV293 Remote Control
The command is original and came packed in its box . Highly recommended . Everything worked first and the connection to the AV amplifier came to the first. Thanks.
YAMAHA RAV293 Remote Control
Controls my Yamaha Home Theater System.
YAMAHA RAV293 Remote Control
I used the remote to control my Yamaha home system
YAMAHA RAV293 Remote Control
Item looks new. Worked immediately after putting in the batteries.
YAMAHA RAV293 Remote Control
Worked right away without any codes
Operating Manuals Available for YAMAHA RAV293 Receiver Remote Control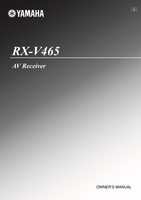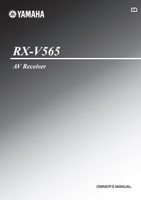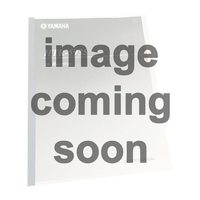 Originally Supplied with Models