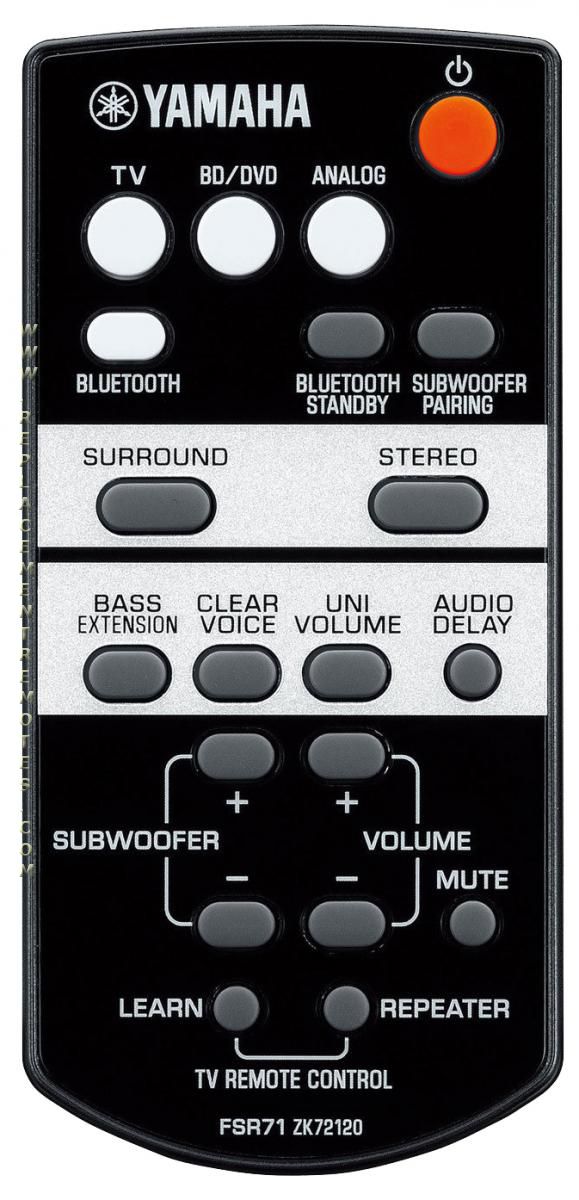 Roll over image to zoom in
Click on image to zoom
Product Description:
FOR YAMAHA SOUNDBAR WITH WIRELESS SUBWOFFER

REMOTE CONTROL
Model: FSR71
Part Number: ZK721200
Catalogue No.: 90299

Battery Required :
AAA Battery 2 pack
Dimensions:
2.00 x 5.00 x 1.00 (W x L x D, inches)
The original YAMAHA FSR71 Sound Bar Remote Control is available for special order.
The original YAMAHA FSR71 Sound Bar Remote Control carries a 60-Days Warranty.
Customer Reviews
Worked great out of the box.
Very happy with the Remote thank you guys
Put in battery and worked instantly..
Put in the batteries and it worked just like the original.
Thanks for speedy, great service...remote was a perfect replacement!!
exactly as promised. packaging was half-assed but remote was in perfect shape and worked
Ordered the wrong remote mistakenly. Called and explained the problem and was given the correct remote model to reorder and promptly refunded the original amount. Reordered the correct remote and received it within a week and works perfectly. Customer service was great!!
This was hard to find but they had it way faster than even Yamaha and for a bit cheaper.
It was super easy to replace the remote my dog ate - just order from Replacement Remotes, open the package and point the remote at the TV! I will say, glad to have ordered the Operating Manual, which I didn't get when I bought the sound bar and subwoofer originally - it has informed me on how to obtain better sound for various types of broadcasts. The buttons really work!
Operating Manual Available for YAMAHA FSR71 Sound Bar Remote Control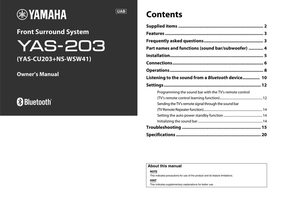 Originally Supplied with Models