Product Description:
Vizio HDTV Sept 2019 Series Remote Control

ASSOCIATED NUMBERS: 398GR14REVZY0002DP
Model: XRT136 Hulu/Redbox
Part Number: 00111200133
Associated Number: 398GR14REVZY0002DP
Catalogue No.: 204742

Battery Required :
AAA Battery 2 pack
Guaranteed Compatible Universal :
Anderic RRU401
, Use code:
2741
(
click here for programming instructions
)
Frequency Type :
IR
Dimensions:
2.00 x 6.00 x 1.00 (W x L x D, inches)
The original VIZIO XRT136 Hulu/Redbox TV Remote Control is in-stock and ships within 24 hours.
The original VIZIO XRT136 Hulu/Redbox TV Remote Control carries a 60-Days Warranty.
VIZIO XRT136 Hulu/Redbox TV Remote Control is guaranteed to work with the following TV models:
Originally supplied with TV models: VIZIO D24fG1, VIZIO D24hG9, VIZIO D32fG1, VIZIO D32fG4, VIZIO D32hF4, VIZIO D43fxF4, VIZIO D65xG4,
Compatible with TV models: VIZIO D24-173D1, VIZIO D24-D1, VIZIO D28H-173D1, VIZIO D28H-D1, VIZIO D32-D1, VIZIO D32173-D1, VIZIO D32H-D1, VIZIO D32H173-D1, VIZIO D32X-D1, VIZIO D39FE1 VIZIO D39H173-D0 VIZIO D39HD0 VIZIO D40-173D1 VIZIO D40-D1 VIZIO D40U173-D1 VIZIO D43-173D2 VIZIO D43D2 VIZIO D48-D0 VIZIO D48173-D0 VIZIO D50-D1 VIZIO D50173-D1 VIZIO D50FE1 VIZIO D50U-173D1 VIZIO D50UD1 VIZIO D55173-D2 VIZIO D55D2 VIZIO D55FE0 VIZIO D55FE2 VIZIO D55U173-D1 VIZIO D55UD1 VIZIO D58U173-D3 VIZIO D58UD3 VIZIO D60-173D3 VIZIO D60-D3 VIZIO D65-173D2 VIZIO D65D2 VIZIO D65U173-D2 VIZIO D65UD2 VIZIO D70-173D3 VIZIO D70-D3 VIZIO E24C1 VIZIO E28HC1 VIZIO E32173-C1 VIZIO E32C1 VIZIO E32H173-C1 VIZIO E32HC1 VIZIO E40173-C2 VIZIO E40C2 VIZIO E40X173-C2 VIZIO E40XC2 VIZIO E43-173C2 VIZIO E43C2 VIZIO E48-173C2 VIZIO E48C2 VIZIO E50-173C1 VIZIO E50C1 VIZIO E55-173C1 VIZIO E55-173C2 VIZIO E55C1 VIZIO E55C2 VIZIO E60173-C3 VIZIO E60C3 VIZIO E65173-C3 VIZIO E65C3 VIZIO E65X173-C2 VIZIO E65XC2 VIZIO E70-173C3 VIZIO E70C3 VIZIO M507G1 VIZIO M558G1 VIZIO M658G1 VIZIO P659G1 VIZIO V555G1 VIZIO V585G1 VIZIO V655G9 VIZIO V705G1
Customer Reviews
Works wonderfully and it's the right remote for my son tv
The remote works PERFECTLY, as did the other one that I just purchased from Dan's Electronics. I cannot recommend Dan's Electronics highly enough to anyone looking for replacement remote controls!
Operating Manual Available for VIZIO XRT136 Hulu/Redbox TV Remote Control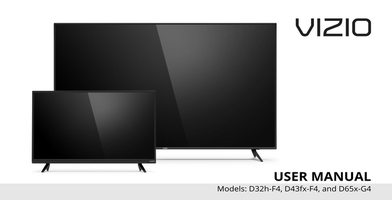 Originally Supplied with Models