Roll over image to zoom in
Click on image to zoom
Product Description:
Model: SER0220 / Black
PN: AE008159, 076D0KU010
For: Toshiba DVD / Video Cassette Recorder
Model: SER0220
Part Number: AE008159
Associated Number: SE-R0220
Catalogue No.: 36535

Battery Required :
AAA Battery 2 pack
TOSHIBA SER0220 DVD/VCR Remote Control is guaranteed to work with the following DVD/VCR Combo Player models:
Originally supplied with DVD/VCR Combo Player models: TOSHIBA SDKV550, TOSHIBA SDKV550SU, TOSHIBA SDV295, TOSHIBA SDV295KU, TOSHIBA SDV394, TOSHIBA SDV394SC/VCR, TOSHIBA SDV394SU, TOSHIBA SDV394SU/VCR, TOSHIBA SDV395, TOSHIBA SDV395KC TOSHIBA SER0220
Compatible with DVD/VCR Combo Player models: TOSHIBA SDV330, TOSHIBA SDV330SC, TOSHIBA SDV330SC/DVD, TOSHIBA SDV330SC1, TOSHIBA SDV393SU/DVD, TOSHIBA SDV393SU1, TOSHIBA SDV393SU2, TOSHIBA SER0170,
Customer Reviews
Exactly as described - new and fully functional. My order arrived quickly and without any complication. Old-fashioned, quality service!
Operating Manuals Available for TOSHIBA SER0220 DVD/VCR Remote Control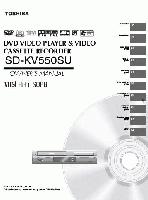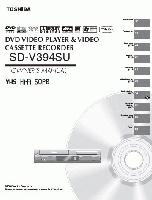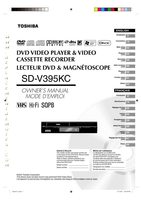 Originally Supplied with Models