Roll over image to zoom in
Click on image to zoom
Product Description:
Model: SE-R0121
PN: AE002814

For: Toshiba DVD Video Player
Model: SER0121
Part Number: AE002814
Associated Number: SE-R0121
Catalogue No.: 32039

Battery Required :
AAA Battery 2 pack
The original TOSHIBA SER0121 DVD Remote Control carries a 60-Days Warranty.
TOSHIBA SER0121 DVD Remote Control is guaranteed to work with the following DVD Player models:
Originally supplied with DVD Player models: TOSHIBA SD3860, TOSHIBA SD3860SC, TOSHIBA SD3860SCA, TOSHIBA SD3960, TOSHIBA SD3960SU, TOSHIBA SDK740, TOSHIBA SDK740SC, TOSHIBA SDK740SU, TOSHIBA SDK740SUA, TOSHIBA SDK741 TOSHIBA SDK741SC TOSHIBA SDK741SU TOSHIBA ser0107 TOSHIBA SER0121 TOSHIBA SER0127
Compatible with DVD Player models: TOSHIBA SD300SC, TOSHIBA SD3960SU1, TOSHIBA SD600X, TOSHIBA SD600XSS,
Customer Reviews
I received extremely responsive help and information from the website and customer service emails, until I was assured I was ordering the right thing applicable to my problem. When I placed my order for a replacement remote for my Toshiba DVD player, I received it right away and it works perfectly! What a nice solution. Thanks for doing good online business.
TOSHIBA SER0121 Remote Control
Operating Manuals Available for TOSHIBA SER0121 DVD Remote Control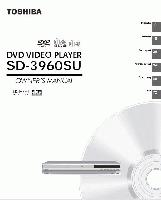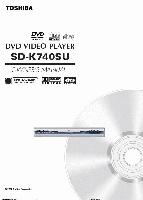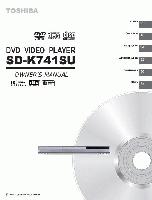 Originally Supplied with Models