Roll over image to zoom in
Click on image to zoom
Product Description:
MODEL: SE-R0102
PN: P000383690

REPLACEMENT: RR009 (NO PROGRESSIVE)
Model: SER0102
Part Number: P000383690
Associated Number: SE-R0102
Catalogue No.: 6358

Battery Required :
AA Battery 2 pack
TOSHIBA SER0102 DVD Remote Control is guaranteed to work with the following DVD Player models:
Originally supplied with DVD Player models: TOSHIBA SD3950, TOSHIBA SD3950SC, TOSHIBA SD3950SU, TOSHIBA SD3960, TOSHIBA SD3960SU, TOSHIBA SD430VSC, TOSHIBA SD500X, TOSHIBA SD500XSS, TOSHIBA SDK730, TOSHIBA SDK730SU TOSHIBA SDK741 TOSHIBA SDK741SC TOSHIBA SDK741SU TOSHIBA ser0107 TOSHIBA SER0127
Compatible with DVD Player models: TOSHIBA SD300SC, TOSHIBA SD3860, TOSHIBA SD3860SC, TOSHIBA SD3860SCA, TOSHIBA SD3960SU1, TOSHIBA SD600X, TOSHIBA SD600XSS, TOSHIBA SDK740, TOSHIBA SDK740SC, TOSHIBA SDK740SU TOSHIBA SDK740SUA TOSHIBA SER0121
Customer Reviews
TOSHIBA SER0102 Remote Control
I use remote for dvd player. I would recommend to all. Product is of high quality.
TOSHIBA SER0102 Remote Control
Operating Manuals Available for TOSHIBA SER0102 DVD Remote Control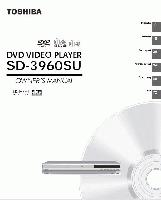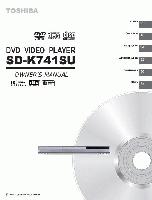 Originally Supplied with Models