Product Description:
The Toshiba CT-8037 has been discontinued. We have substituted it with the following:
Anderic CT-8037 for Toshiba. (no programming needed)
Anderic RRU401 4-Device Universal. (One-time programming needed, Use code 2678)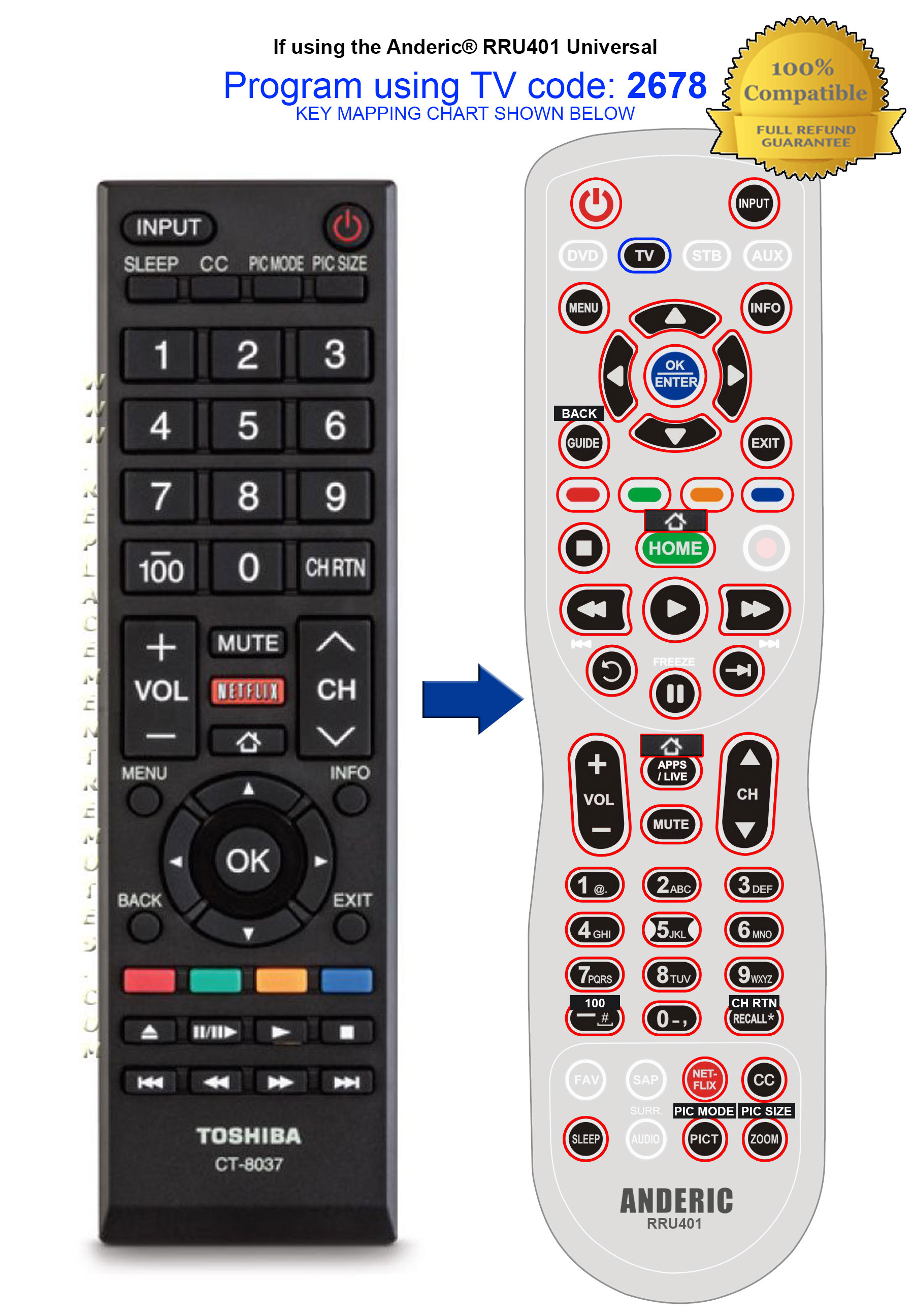 Model: CT8037
Part Number: 75037885
Associated Number: CT-8037
Catalogue No.: 80632

Battery Required :
AAA Battery 2 pack
Guaranteed Compatible Universal :
Anderic RRU401
, Use code:
2678
(
click here for programming instructions
)
The original TOSHIBA CT8037 TV Remote Control is in-stock and ships within 24 hours.
The original TOSHIBA CT8037 TV Remote Control carries a 60-Days Warranty.
TOSHIBA CT8037 TV Remote Control is guaranteed to work with the following TV models:
Originally supplied with TV models: TOSHIBA 40L3400, TOSHIBA 40L3400U, TOSHIBA 40L3400UC, TOSHIBA 50L3400, TOSHIBA 50L3400U, TOSHIBA 50L3400UC, TOSHIBA 58L5400, TOSHIBA 58L5400U, TOSHIBA 58L5400UC, TOSHIBA 65L5400 TOSHIBA 65L5400U TOSHIBA 65L5400UC
Customer Reviews
Very nice product. Fast shipping
It works like it is suppose to!
Received the product I requested on the promised delivery date. Price was a little high - but otherwise, I got what I wanted.
Operating Manuals Available for TOSHIBA CT8037 TV Remote Control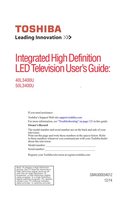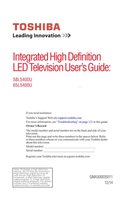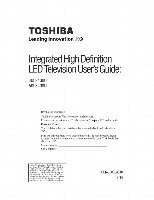 Originally Supplied with Models