Product Description:
REMOTE COMMANDER(RM-YD102)

Replacement is the RM-YD103 (No 3D button)
Specifications
Model: RMYD102
Part Number: 149276611
Catalogue No.: 82528
Battery Required :

AAA Battery 2 pack

Dimensions:

2.00 x 6.00 x 1.00 (W x L x D, inches)
The SONY RMYD102 TV Remote Control is originally supplied with TV models: SONY KDL50W790B, SONY KDL50W800B, SONY KDL55W790B, SONY KDL55W800B, SONY KDL55W950B, SONY KDL55X830B, SONY KDL60W850B, SONY KDL65W950B, SONY KDL65X830B, SONY KDL70W830B SONY KDL70W850B SONY KDL70X830B SONY XBR49X850B SONY XBR55X850B SONY XBR55X900B SONY XBR65X850B SONY XBR65X900B SONY XBR65X950B SONY XBR70X850B SONY XBR79X900B SONY XBR85X950B
The SONY RMYD102 TV Remote Control is compatible with TV models: SONY KDL-47W802A, SONY KDL-55W802A, SONY KDL-55W900A, SONY KDL-65S990A, SONY KDL-65W850A, SONY KDL60W840B, SONY KDL70W840B, SONY XBR-55X850A, SONY XBR-55X900A, SONY XBR-65X850A SONY XBR-65X900A
Customer Reviews
I was so happy to find a replacement remote for my aging Sony TV. My remote volume control was worn out. The new one worked right out of the box. I didn't even have to pair it.
worked perfectly right out of the box. Very happy with this replacement.
works perfectly......like new !
Works perfectly. Big relief.
good replacement remote I would recommend to anyone and fast service from replacement remotes.com
I am very happy with the great quality of the refurbished remote I purchased.
This arrived exactly as advertised, in new condition.
SONY RMYD102 Remote Control
SONY RMYD102 Remote Control
New remote works great. My dog bit through the circuit board of the original remote. So glad this site exists. I've literally had this new tv a week before dog decided remote was food.
Operating Manuals Available for SONY RMYD102 TV Remote Control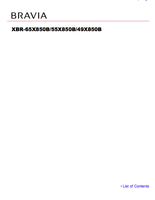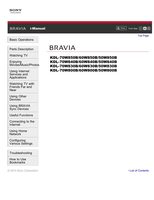 Originally Supplied with Models