Roll over image to zoom in
Click on image to zoom
Product Description:
The original SONY RMYD035 TV Remote Control carries a 60-Days Warranty.
SONY RMYD035 TV Remote Control is guaranteed to work with the following TV models:
Originally supplied with TV models: SONY KDL22BX300, SONY KDL32BX300, SONY KDL32EX301, SONY KDL32EX400, SONY KDL32EX40B, SONY KDL32EX500, SONY KDL32FA600, SONY KDL40EX400, SONY KDL40EX401, SONY KDL40EX500 SONY KDL40EX501 SONY KDL46EX400 SONY KDL46EX401 SONY KDL46EX500 SONY KDL46EX501 SONY KDL55EX500 SONY KDL55EX501 SONY KDL60EX500 SONY RMYD035
Compatible with TV models: SONY KDL22EX308, SONY KDL32EX308, SONY KDL32EX600, SONY KDL32EX700, SONY KDL32EX710, SONY KDL40EX600, SONY KDL40EX700, SONY KDL40EX710, SONY KDL40HX701, SONY KDL46EX600 SONY KDL46EX700 SONY KDL46EX701 SONY KDL46EX710 SONY KDL46EX711 SONY KDL46HX701 SONY KDL52EX700 SONY KDL52EX701 SONY KDL55EX710 SONY KDL55EX711 SONY KDL55HX701 SONY KDL60EX700 SONY KDL60EX701
Customer Reviews
SONY RMYD035 Remote Control
It's a remote control for my tv - how else would I use it. My neighbor needs a remote replacement and I'll be sure to reccomend you guys
SONY RMYD035 Remote Control
With a tv I had purchased a few years ago and the grandkids lost the remote
SONY RMYD035 Remote Control
Item was an exact match for the old remote. Works perfectly.
SONY RMYD035 Remote Control
Operating Manuals Available for SONY RMYD035 TV Remote Control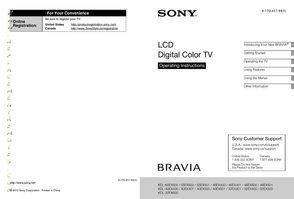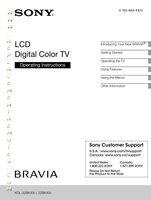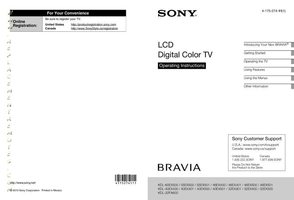 Originally Supplied with Models