Product Description:
COMMANDER (RMT-V504A) FOR SLV-D281P VIDEO DVD COMBO
Specifications
Model: RMTV504A
Part Number: 988511107
Associated Number: RMT-V504A
Catalogue No.: 61486
Battery Required :

AA Battery 2 pack
Customer Reviews
Hello Replacement Remotes, Yes< I received my brand new VCR/DVD remote about 3 days after I ordered it! It is exactly what I was looking for. Great to know that you exist for people like myself that have kids with the possibility of the remote being lost and needing a quick turn around in receiving a replacement. Thanks again, Mike
SONY RMTV504A Remote Control
They got me exactly what I needed for my Sony VCR/DVD combo. I did not have to program it which was great.
Operating Manuals Available for SONY RMTV504A Receiver Remote Control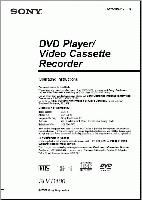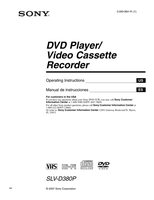 Originally Supplied with Models