Roll over image to zoom in
Click on image to zoom
Product Description:
!!CALL FOR BATTERY COVER AVAILABILITY!!
MOSDEL: RMT-V501E
PN: 988507955
SONY VIDEO DVD COMBO REMOTE CONTROL
Model: RMTV501E
Part Number: 988507955
Associated Number: RMT-V501E
Catalogue No.: 35727

Battery Required :
AA Battery 2 pack
Dimensions:
2.00 x 6.00 x 1.00 (W x L x D, inches)
SONY RMTV501E DVD/VCR Remote Control is guaranteed to work with the following DVD/VCR Combo Player models:
Originally supplied with DVD/VCR Combo Player models: SONY RMTV501E, SONY SLVD261P, SONY SLVD271P, SONY SLVD271P/DVD, SONY SLVD360P, SONY SLVD370P, SONY SLVD560P, SONY SLVD630P,
Compatible with DVD/VCR Combo Player models: SONY SLP251P, SONY SLV251P, SONY SLVD100, SONY SLVD251P, SONY SLVD3009, SONY SLVD350P, SONY SLVD550P, SONY SLVP350P,
Customer Reviews
Works perfectly. Top notch. Would not hesitate to order another remote from your company, should I have a need. Thank you for the great service........TD
I received exactly what I ordered without fail.
SONY RMTV501E Remote Control
I was able to identify the remote I needed, it was the right one, it arrived promptly and was well packaged. I think it's important that nontechnical people like me can easily find and order what they need on this site.
SONY RMTV501E Remote Control
SONY RMTV501E Remote Control
SONY RMTV501E Remote Control
SONY RMTV501E Remote Control
i use the remote control for my vcr and is perfect
Operating Manuals Available for SONY RMTV501E DVD/VCR Remote Control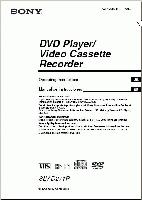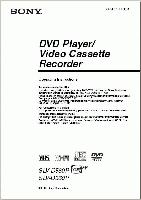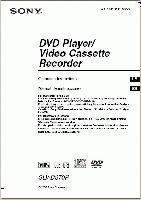 Originally Supplied with Models