Product Description:
MODEL: RMT-D165A,
P/N: 147854511
SONY DVD REMOTE CONTROL
Model: RMTD165A
Part Number: 147854511
Associated Number: RMT-D165A
Catalogue No.: 9781

Battery Required :
AA Battery 2 pack
SONY RMTD165A DVD Remote Control is guaranteed to work with the following DVD Player models:
Originally supplied with DVD Player models: SONY DVPNS355, SONY DVPNS501P, SONY DVPNS507P, SONY DVPNS525P, SONY DVPNS575, SONY DVPNS575P, SONY DVPNS575PB, SONY DVPNS575PS, SONY DVPNS575S, SONY DVPNS585P
Compatible with DVD Player models: SONY 147917911, SONY DVP-NS47P/B, SONY DVP-NS47P/S, SONY DVP-NS55, SONY DVP-NS57, SONY DVP-NS57P/S, SONY DVP-NS700H/S, SONY DVP-NS77H, SONY DVP-NS77H/B, SONY DVP-NS77H/S SONY dvpms67p SONY DVPNC665P SONY DVPNC665P/B SONY DVPNC665PS SONY DVPNS305 SONY DVPNS315 SONY DVPNS325 SONY DVPNS325/B SONY DVPNS41 SONY DVPNS415 SONY DVPNS41P SONY DVPNS45P SONY DVPNS47P SONY DVPNS50 SONY DVPNS50P SONY DVPNS50P/B SONY DVPNS50P/S SONY DVPNS50PB SONY DVPNS50PS SONY DVPNS55P SONY DVPNS55P/B SONY DVPNS55P/S SONY DVPNS57P SONY DVPNS63P SONY DVPNS64P SONY DVPNS67P SONY DVPNS700H SONY DVPNS700H/B SONY DVPNS70H SONY DVPNS71HP SONY DVPNS72HP SONY DVPNS75H SONY HT1700D SONY HT6600DP SONY RMTD141A SONY RMTD155A SONY RMTD175A
Customer Reviews
SONY RMTD165A Remote Control
Bought this one for a used VHS I bought with not remote, works great.
SONY RMTD165A Remote Control
This remote which replace the first one order due the rewind button came out and the original remote which did not work I'm please that I can replace the remote which is refurbish. Thank you.
SONY RMTD165A Remote Control
Operating Manuals Available for SONY RMTD165A DVD Remote Control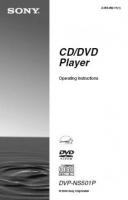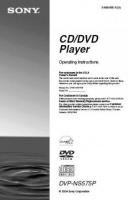 Originally Supplied with Models