Product Description:
REMOTE COMMANDER RM-ANU207
Model: RMANU207
Part Number: 149279111
Associated Number: RM-ANU207
Catalogue No.: 80974

Battery Required :
AAA Battery 2 pack
Dimensions:
2.00 x 6.00 x 1.00 (W x L x D, inches)
The original SONY RMANU207 Receiver Remote Control is in-stock and ships within 24 hours.
The original SONY RMANU207 Receiver Remote Control carries a 60-Days Warranty.
SONY RMANU207 Receiver Remote Control is guaranteed to work with the following Audio/Video Receiver models:
Originally supplied with Audio/Video Receiver models: SONY HTST5, SONY HTXT1,
Compatible with Audio/Video Receiver models: SONY HT-ST7, SONY SA-ST7,
Customer Reviews
Worked immediately out of package
Fast service and great shipping got it right away. Exactly what I needed.
A difficult remote to find, you had it, you tracked it down when I had questions about when it would be delivered, it was delivered and it works great! Thank you! I'll be back when my wife and kids lose the next remote!!
It's THE replacement remote. Works straight out of the packaging once you out in the batteries (not included). I work give it five stars if perhaps they could have thrown in batteries and a description of the functions, since I've been missing mine long enough I've forgotten some of them. But otherwise my HT-XT1 is complete again!
Exactly what I needed. Works great!
It does what it's suppose to. I'm satisfied
Exact replacement remote was received. Works perfectly!
Came quick and was packaged perfectly. Conditions and function of the product were perfect as well.
Excellent product and superb shipping time!
5 star - remote worked properly as soon as the batteries were inserted. No programming necessary.
Got it right on time and put batteries in it and it works perfect. Thanks so much.
Works perfectly and came very quickly!
Arrived on time in excellent condition
PERFECT. Works better than the original.
Shipped as promised. As described. Packaged nicely. Thank you.
This was exactly what I needed! No assembly required. Just added batteries and it worked!
Product arrived safely (well wrapped), within the expected dates. Brand new condition. Worked perfectly after installing batteries (not provided). I'm very pleased and would order from you again.
This is an exact replacement. New in the original packaging. A little pricey, but it does a good job.
This remote arrived, and, to my surprise, as soon as I got batteries in it began to work! No programming required, no checking the infrared through a camera phone- it just worked. This particular remote was not commonly available through the big box sites. I will keep this site in my bookmarks. This was only the second remote I have ever replaced, and this was so much better than the first one for a DVD player that had to be set up. Thanks replacementremotes.com!
everything delivered as advertised
Ordering was simple and quick and remote arrived very fast. Will definitely use again in the future.
Operating Manuals Available for SONY RMANU207 Receiver Remote Control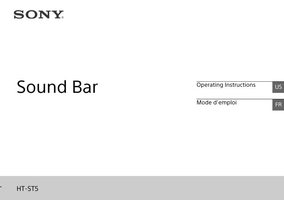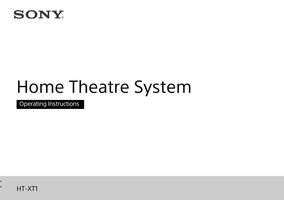 Originally Supplied with Models