Product Description:
4k ULTRA LED TV

REMOTE CONTROL
Specifications
Model: GJ221U
Part Number: 9LE098003063230
Catalogue No.: 87963
Battery Required :

CR2032 Battery

Guaranteed Compatible Universal : Anderic RRU401

, Use code:

2687,2697

(

click here for programming instructions

)

Dimensions:

2.00 x 6.00 x 1.00 (W x L x D, inches)
Customer Reviews
Very satisfied they had told me it was discontinued
I was very satisfied with product and the fast shipping. I will recommend this site to friends Thank you.
Remote works great! Thank you!
Worked with no problems. Highly recomend.
Needed to be reset, but after doing that it worked perfectly and looked brand new. And it was a third of the cost that Sharp was requesting for a new remote!
The remote control was received quickly and was as ordered. Very efficient and timely service. The remote control itself is very cheap and hard to see and use which is why I had to replace it. The new remote received is exactly like the original.
Same remote as the original. Thanks!!
Great! Thank you for your kindness.
Exactly what it said. Shipped fast and perfect quality. Not a scratch on it, will definitely recommend site to others.
It was delivered and packaged very well. I haven't had any problems with this remote!! I'm highly satisfied!!!
RELIABLE CUSTOMER SERVICE AND QUICK TURNTIMES!
Operating Manuals Available for SHARP GJ221U TV Remote Control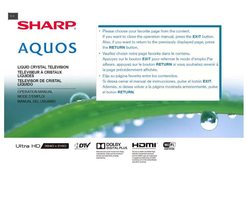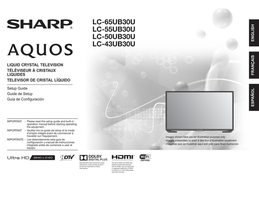 Originally Supplied with Models