Product Description:
REMOTE CONTROL
Specifications
Model: CRMCA810JBEZ
Part Number: 9JQ30510131
Associated Number: CRMC-A810JBEZ
Catalogue No.: 79706
Battery Required :

AAA Battery 2 pack
The SHARP CRMCA810JBEZ Air Conditioner Remote Control is originally supplied with Air Conditioner Unit models: SHARP CV2P10SC, SHARP CV2P10SX,
Customer Reviews
works as described , arrived on time
SHARP CRMCA810JBEZ Remote Control
Pricey, but required for the device controlled to function properly. All functions as described in the manual.
Operating Manuals Available for SHARP CRMCA810JBEZ Air Conditioner Remote Control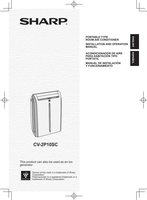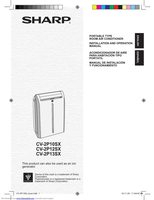 Originally Supplied with Models