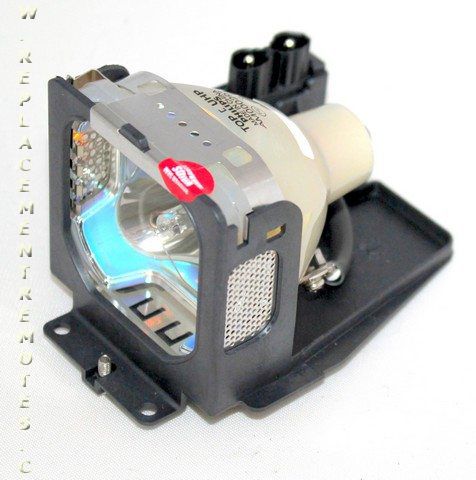 Roll over image to zoom in
Click on image to zoom
Product Description:
POA-LMP65 Sanyo Projector Lamp Replacement. Projector Lamp Assembly with High Quality Genuine Original Osram P-VIP Bulb Inside.
Model: POALMP65
Part Number: POA-LMP65
Catalogue No.: 81972

This projector lamp assembly can be used with units :
Projector
Dimensions:
5.00 x 5.00 x 5.00 (W x L x D, inches)
The original SANYO POALMP65 Projector Lamp Assembly carries a 60-Days Warranty.
SANYO POALMP65 Projector Lamp Assembly is guaranteed to work with the following Projector models:
Originally supplied with Projector models: SANYO 6103077925, SANYO ET-SLMP65, EIKI LC-XB15 (Check Serial Numbers), SANYO LC-XB26, EIKI LCSB15, EIKI LCSB20, EIKI LCSB21, EIKI LCSB26, EIKI LCXB15 Check Serial Numbers, EIKI LCXB26 SANYO LV-5210 SANYO LV-5220 CANON LV5210 SANYO LV5210 Canon Lamp CANON LV5220 SANYO LV5220 Canon Lamp CANON LVLP19 CHRISTIE LX25a SANYO PLC-XU50 (XU5002) SANYO PLC-XU50 (XU5002, XU5003) SANYO PLC-XU50 (XU5003) SANYO PLC-XU55 (XU5502) SANYO PLCSL20 SANYO PLCSU50 SANYO PLCSU50S SANYO PLCSU51 SANYO PLCXE20 SANYO PLCXU25A SANYO PLCXU50 XU5002 SANYO PLCXU55 XU5502 SANYO PLCXU56 SANYO XU5003
Originally Supplied with Models