Product Description:
Model: ARH1409
Part Number: DB9303012N
Associated Number: DB93-03012N
Catalogue No.: 66705

Battery Required :
AAA Battery 2 pack
The original SAMSUNG ARH1409 Air Conditioner Remote Control carries a 60-Days Warranty.
Customer Reviews
could not find anybody that could help me here find a remote, you sent me 1 in a week that work perfectly. thank you
SAMSUNG ARH1409 Remote Control
Lost a tv remote in a move, would recommend this website to anyone needing replacement remotes, fast & easy ordering & delivery.
SAMSUNG ARH1409 Remote Control
Great quality and worked perfectly.
Operating Manual Available for SAMSUNG ARH1409 Air Conditioner Remote Control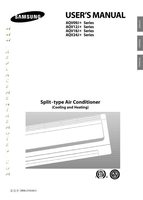 Originally Supplied with Models