Product Description:
Assembly Fixing-jackpack

One connect is supplied with the Samsung BN9114845L
Model: BN9114845L
Part Number: BN9114845L
Associated Number: BN91-14845L
Catalogue No.: 91201

Dimensions:
12.00 x 6.00 x 3.00 (W x L x D, inches)
Customer Reviews
Just needed to reset the remote and then all was fine. Arrived on time and we'll protected.
Problem setting up Jackpack as remote would not work. Had to call Samsung to fix problem. Other than that, works with my TV.
Operating Manual Available for SAMSUNG BN9114845L One Connect Jackpack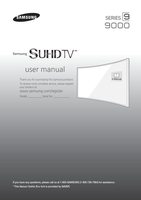 Originally Supplied with Models