Product Description:
SAMSUNG SMART TV REMOTE CONTROL
Specifications
Model: BN5901315J for 2018
Part Number: BN5901315J
Catalogue No.: 204462
Battery Required :

AAA Battery 2 pack

Frequency Type :

IR

Dimensions:

2.00 x 6.00 x 1.00 (W x L x D, inches)
The SAMSUNG BN5901315J for 2018 TV Remote Control is originally supplied with TV models: SAMSUNG UN43TU7000FXZA, SAMSUNG UN43TU700DFXZA, SAMSUNG UN50TU7000FXZA, SAMSUNG UN50TU700DFXZA, SAMSUNG UN55TU7000FXZA, SAMSUNG UN55TU700DFXZA, SAMSUNG UN58TU7000FXZA, SAMSUNG UN58TU700DFXZA, SAMSUNG UN65TU7000FXZA, SAMSUNG UN65TU700DFXZA SAMSUNG UN70TU7000FXZA SAMSUNG UN70TU700DBXZA SAMSUNG UN70TU700DFXZA SAMSUNG UN75TU7000FXZA SAMSUNG UN75TU700DFXZA SAMSUNG UN82TU6950FXZA SAMSUNG UN82TU700DFXZA
The SAMSUNG BN5901315J for 2018 TV Remote Control is compatible with TV models: SAMSUNG UN43RU7100FXZA, SAMSUNG UN43RU7200FXZA, SAMSUNG UN43TU7000BXZA, SAMSUNG UN50RU7100FXZA, SAMSUNG UN50RU710DFXZA, SAMSUNG UN50RU7200FXZA, SAMSUNG UN50TU7000BXZA, SAMSUNG UN55RU7100FXZA, SAMSUNG UN55RU7200FXZA, SAMSUNG UN55RU7300FXZA SAMSUNG UN55RU730DFXZA SAMSUNG UN55TU7000BXZA SAMSUNG UN58RU7100FXZA SAMSUNG UN58RU710DFXZA SAMSUNG UN65RU7100FXZA SAMSUNG UN65RU710DFXZA SAMSUNG UN65RU7200FXZA SAMSUNG UN65RU7300FXZA SAMSUNG UN65RU730DFXZA SAMSUNG UN65TU7000BXZA SAMSUNG UN70TU7000BXZA SAMSUNG UN75RU7100FXZA SAMSUNG UN75RU710DFXZA SAMSUNG UN75RU7200FXZA SAMSUNG UN75TU7000BXZA
Customer Reviews
Great remote came compatible with my TV thanks!!!
Great remote just like the remote that came with our new TV we each have a remote not fighting over the remote.
Operating Manuals Available for SAMSUNG BN5901315J for 2018 TV Remote Control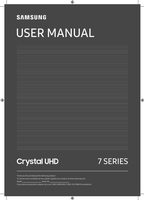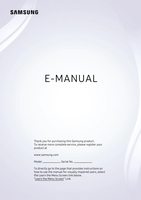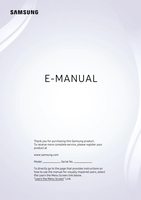 Originally Supplied with Models