Product Description:
REMOCON-SMART CONTROL;2019 TV,SAMSUNG,21
Model: BN5901312A/RMCSPR1BP1
Part Number: BN5901312A
Associated Number: BN59-01312A
Catalogue No.: 201811

Battery Required :
AA Battery 2 pack
Frequency Type :
IR + RF
FCC ID :
RMCSPR1BP1
Dimensions:
2.00 x 6.00 x 1.00 (W x L x D, inches)
The original SAMSUNG BN5901312A/RMCSPR1BP1 TV Remote Control is available for special order.
The original SAMSUNG BN5901312A/RMCSPR1BP1 TV Remote Control carries a 60-Days Warranty.
SAMSUNG BN5901312A/RMCSPR1BP1 TV Remote Control is guaranteed to work with the following TV models:
Originally supplied with TV models: SAMSUNG QN43Q60RAFXZA, SAMSUNG QN43Q6DRAFXZA, SAMSUNG QN49Q60RAFXZA, SAMSUNG QN49Q6DRAFXZA, SAMSUNG QN49Q70RAFXZA, SAMSUNG QN49Q7DRAFXZA, SAMSUNG QN55Q60RAFXZA, SAMSUNG QN55Q6DRAFXZA, SAMSUNG QN55Q70RAFXZA, SAMSUNG QN55Q7DRAFXZA SAMSUNG QN55Q80RAFXZA SAMSUNG QN65Q60RAFXZA SAMSUNG QN65Q6DRAFXZA SAMSUNG QN65Q70RAFXZA SAMSUNG QN65Q7DRAFXZA SAMSUNG QN65Q80RAFXZA SAMSUNG QN65Q900RBFXZA SAMSUNG QN75Q60RAFXZA SAMSUNG QN75Q6DRAFXZA SAMSUNG QN75Q70RAFXZA SAMSUNG QN75Q7DRAFXZA SAMSUNG QN75Q80RAFXZA SAMSUNG QN75Q90RAFXZA SAMSUNG QN82Q60RAFXZA SAMSUNG QN82Q6DRAFXZA SAMSUNG QN82Q70RAFXZA SAMSUNG QN82Q7DRAFXZA SAMSUNG QN82Q80RAFXZA SAMSUNG QN82Q90RAFXZA SAMSUNG QN85Q70RAFXZA SAMSUNG QN85Q7DRAFXZA SAMSUNG QN98Q900RBFXZA
Compatible with TV models: SAMSUNG QA43LS01R, SAMSUNG QA43LS01RA, SAMSUNG QA43LS01RAW, SAMSUNG QA43LS01RAWXXY, SAMSUNG QA55LS01R, SAMSUNG QA55LS01RA, SAMSUNG QA55LS01RAW, SAMSUNG QA55LS01RAWXXY,
Customer Reviews
like the one came withe the TV~
Delivered exactly what I needed.
Operating Manuals Available for SAMSUNG BN5901312A/RMCSPR1BP1 TV Remote Control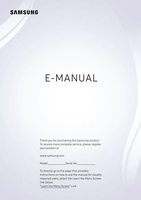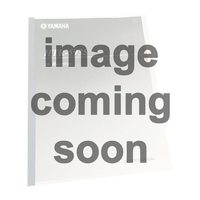 Originally Supplied with Models