Product Description:
REMOCON-REMOCON;TM1260C,52,3.0V,TM1260C
Specifications
Model: BN5901223A
Part Number: BN5901223A
Associated Number: BN59-01223A
Catalogue No.: 87843
Battery Required :

AAA Battery 2 pack

Guaranteed Compatible Universal : Anderic RRU401

, Use code:

2754,2661

(

click here for programming instructions

)

Frequency Type :

IR

Dimensions:

1.90 x 6.90 x 0.90 (W x L x D, inches)
Customer Reviews
Very good product. I put batteries in it and it worked great!
Excellent, the remote arrived within a week and works perfectly. It's the same remote that came with my Samsung TV.
Works perfectly. Excellent service and quick delivery.
Order was filled and shipped quickly. Product works fantastic. Might buy another one as a backup incase i break this one. Will definitely order from this company again.
Exact replacement. Super fast shipping. Highly recommended.
Works well, delivery time was excellent. thank you
Exact replacement after dog thought the original was a chew toy......lol. Process was easy, quick and delivered in just days:)
Wanted a refurbished OEM replacement rather than a 'works with' spinoff. Didn't want want to pay Samsung $45 for their new one -- this one did nott disappoint - all the controls work like new!
I bought a tv that didn't come with a remote or a manual. Got both from these guys. Was able to get the code sorted and was unable to do so with the universal remote I had bought. Works great.
I am completely satisfied with the replacement. I'm glad I found replacementstemotes.com. I will recommend and contact them in the future
Exactly what I needed!! Good service too.
I was happy to see how fast we received it. It worked well with our Samsung
Delivered on time and as expected. Works perfectly
We received our remote controls in a timely fashion.
A perfect match. Put in batteries and works perfectly.
I purchased a refurbished Remote because I wasn't really sure it'd work with my 4K TV. It's really like New and Works Perfectly! Much easier to use than the Remote that came with set, which was cheap without numbers. This is really an upgrade. I just love it, and it has backlights!! Thanks for all your Help!
Exactly what I needed and extremely prompt service.
This is a very nice control, love the light button so you can see controller without having to turn on the overhead light. Works all of our Samsung TV's without having to be programed and also control the firestick. overall very nice product.
Perfect replacement and thank you.
Received it a timely manner and it works great--
Easy to order and quick to receive. Works just as expected. No instruction manual or video required. That's good engineering! Thanks
Operating Manuals Available for SAMSUNG BN5901223A TV Remote Control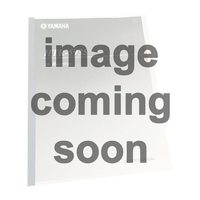 New Product
Free Download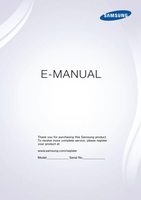 Originally Supplied with Models