Product Description:
This remote has to be paired. The pairing instructions are in the back of this remote above the batteries. There is a picture of what 2 buttons to hold down for 3 seconds at the same time. The Return/Exit and the Extra buttons.

ORIGINAL REMOTE CONTROL FOR SAMSUNG TV

BN59-01220J
BN59-01220A
RMCTPJ1AP2
TM1560A
TM1560B
TM1580A
Model: BN5901220E SMART
Part Number: BN5901220E
Associated Number: BN59-01220E
Catalogue No.: 89787

Battery Required :
AA Battery 2 pack
Dimensions:
2.00 x 6.00 x 1.00 (W x L x D, inches)
The original SAMSUNG BN5901220E SMART TV Remote Control carries a 60-Days Warranty.
SAMSUNG BN5901220E SMART TV Remote Control is guaranteed to work with the following TV models:
Originally supplied with TV models: SAMSUNG UE32J5550, SAMSUNG UE48JU6000K, SAMSUNG UE48JU6050U, SAMSUNG UE55J5550, SAMSUNG UE55JU6450, SAMSUNG UE55JU6480, SAMSUNG UN40JU6700FXZA, SAMSUNG UN40JU7100FXZA, SAMSUNG UN40JU710D, SAMSUNG UN40JU710DFXZA SAMSUNG UN48JU6700FXZA SAMSUNG UN50JU7100FXZA SAMSUNG UN50JU710D SAMSUNG UN50JU710DFXZA SAMSUNG UN55JU670DFXZA SAMSUNG UN55JU7100FXZA SAMSUNG UN55JU710D SAMSUNG UN55JU710DFXZA SAMSUNG UN60JU7100FXZA SAMSUNG UN60JU710D SAMSUNG UN60JU710DFXZA SAMSUNG UN65JU6700FXZA SAMSUNG UN65JU670DFXZA SAMSUNG UN65JU7100FXZA SAMSUNG UN65JU710D SAMSUNG UN65JU710DFXZA SAMSUNG UN75JU7100FXZA SAMSUNG UN75JU710D SAMSUNG UN75JU710DFXZA SAMSUNG UN85JU645DFXZA SAMSUNG UN85JU7100FXZA
Compatible with TV models: SAMSUNG UN40JU7500FXZA, SAMSUNG UN48JS8500FXZA, SAMSUNG UN48JS9000FXZA, SAMSUNG UN48JU7500FXZA, SAMSUNG UN50JU7500FXZA, SAMSUNG UN55JS8500FXZA, SAMSUNG UN55JS850DFXZA, SAMSUNG UN55JS9000FXZA, SAMSUNG UN55JU6700FXZA, SAMSUNG UN55JU7500FXZA SAMSUNG UN60JS8000FXZA SAMSUNG UN65JS8500FXZA SAMSUNG UN65JS850DFXZA SAMSUNG UN65JS9000FXZA SAMSUNG UN65JS9500FXZA SAMSUNG UN65JU7500FXZA SAMSUNG UN65JU7500JXZA SAMSUNG UN65JU750DF SAMSUNG UN65JU750DFXZA SAMSUNG UN78JS8600FXZA SAMSUNG UN78JS9100FXZA SAMSUNG UN78JS9500FXZA SAMSUNG UN78JU7500FXZA SAMSUNG UN78JU750DFXZA SAMSUNG UN88JS9500FXZA
Customer Reviews
Very good product and the delivery was very fast
I was the perfect replacement and it worked perfectly,I believe it was extremely over priced but what other choices did I have?
This is a real Samsung remote and is not a cheap knock off. This remote was very easy to pair. It works better than the original remote that came with the TV. I now wish the other one had given out earlier. With the original remote you'd have to try a few times to turn the TV on or off and the navigation buttons would be touchy too. This new remote works great. One light touch and the TV is on or off and the navigation buttons work without any issues.
Exactly as described and a real oem product. Having previously purchased a 'compatible' unit from another vendor that did not work correctly I am now pleased. Replacement Remotes advertised honestly, shipped quickly and my system bows works as per Samsung designed it. Thanks to the RR team.
IT's OEM, works like a charm, a little pricey though for this model but then again the TV was about $5K when i purchased it. Satisfied with this product, Dan's Electronic was the only place I can find this item.
Perfect! Lost my old one in the process of moving, and it's like it was never missing. Beats having to buy a whole nother TV cuz I'm too lazy to get off the couch to change the channel. Lol
Quick delivery, works great.
Love my remote!!! Dan's Electronics has made me and the hubby very happy. Our remote went missing after a party and the only thing we could think of was when we got rid of our old couch the remote went with it. I was so happy to find it at Dan's Electronics after using a genetic replacement remote for 6 months. It can not compare to this remote!! Thank you for great customer service and a great item!
Exact replacement for my old worn out remote.
Quick shipping. The remote works perfectly and synced right up. Very easy.
Factory new remote... operates as advertised!
Got my replacement remote quickly and it worked flawlessly.
Works great, Thanks again
This remote functions perfectly with the Samsung UN48JS9000 TV.
Unit arrived quickly and in good condition. Turns out the problem was in the tv (wi fi unit) but will keep new remote as a spare. Turned out the tv was easy and less expensive than I thought to fix, only $20 more than the remote for all of the circuit boards!
Good product and apt one.
Great replacement. Works perfectly with the TV and has the same functions as the otginal. A good buy.
This is the exact remote that I received when I purchased this t.v. Working correctly so far just happy I was able to find exact model.
Excellent replacement product and timely service .
Thanhs for your help and graer product.
I have had my remote for about three months now and it's still working great. I have not had any problems yet.
Exactly as described. Arrived when promised. Works perfectly. Very good price!
Works perfectly! The only item I lost moving was the remote to the TV. Searching the internet I found Replacement Remotes. Not only did they have the best selection and best prices on the internet, I received the remote in a matter of days. The remote was easy to set up and has been functioning perfectly.
Worked perfectly. Just put batteries in, and it worked. Very happy.
Great service and an awesome replacement for our remote. Definitely would order again if needed. Now, to just keep our dog away from the remote.
Working great like a charm out of the box. Very satisfy with the product !!!!
worked perfectly! Quick shipping as well
Remote was delivered on time and it worked really well with the TV. I had no issues ordering it on line either. Thank you.
A smooth and uneventful process from order to enablement. Worked immediately after placing batteries.
Like original,works great. Shipping a little sloe..
works great, right out of the box
Great service, got the correct item right away. I would buy any needed remote again here. Thank you!
Works like the original ????
Perfect match to my tv after my dog ate the original so I am very happy to have control again thanks
Inserted batteries and it worked perfectly! Couldn't be happier! Have an old VCR (RCA) which I hope to find a remote for! As soon as I route out the model number. etc I will be in touch. I do not have great hopes but who knows?
Great remote. Just like it's brand new. Came right on time in mail. Would recommend to anyone
Too expensive for a replacement remote.
Remote was original replacement works perfectly,quick transition,Great deal
Exactly what I needed and works like the original. Now if my dog doesn't eat this one I'll be happy.
Received product expected.
It was exactly like the original! Thank you so much!!
Perfect replacement for the original. Best price? Thanks
looks identical to the one the dogs ate up
Exactly as pictured. Was able to sync it to Tv and works perfectly. Very satisfied.
Arrived quickly, little abrasion but expected being used I guess. Have had it for several weeks now and no issues. This site was definitely a better price than most competitors!
Good condition. Works perfectly!
Exactly the same as my factory-supplied device. Can't ask for more than that!
Works just like the original OEM product. That's all you can ask of a replacement.
The batteries would not stay in the battery compartment. I had to stretch the springs that hold the batteries in place in order to put more tension on the batteries.
Operating Manuals Available for SAMSUNG BN5901220E SMART TV Remote Control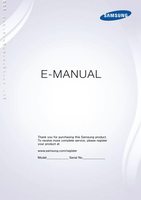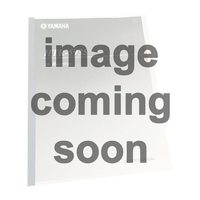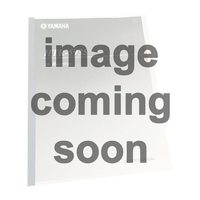 Originally Supplied with Models