Product Description:
REMOTE CONTROL FOR 2013 AND 2014 TVS
***********To pair your Smart Touch Control with your TV press and hold the Return button and the Guide button on the Smart Touch Control simultaneously for three seconds.
Watch the lower-left portion of the TV screen for pairing information. Wait for the pairing attempt to finish. ******************
Specifications
Model: BN5901185F SMART
Part Number: BN5901185F
Associated Number: BN59-01185F
Catalogue No.: 82505
Battery Required :

AA Battery 2 pack
Customer Reviews
Perfect!!!! Replacement will buy again if my daughter decides to break this new one!!!
The cursor of remote is not working most of the time?
Exact replica of the one my dog ate. Super easy to pair. Item was packaged nicely and arrived earlier than expected. Would definitely order again if need (just hoping I don't!).
No issues w re-furbished product , but protective plastic/bubble wrapping could have been a bit better (more)- esp within a simple fed-ex cardboard envelope. All was fine though. Thanks.
Just like the one that came with the TV. Works great
Just like the original. Perfect.
Good quality. Very easy to use.Recommended seller.
Worked as expected once I inserted batteries.
Works great! Nice costumer service...product arrived within a reasonable period of time....thank you!
Excellent product and outstanding customer service.
It does work so old one must have broken
Great service fast delivery thank you very much!
We had to replace our remote and we received the replacement in a matter of a few days and it works great. We are very pleased with the service and the quality. We will definitely shop here again. Thanks, Sheila
My order for a replacement Samsung TV remote control was executed promptly and without any problem. I am very satisfy with the order, recommend the company for a quick action. Fred K.
good turn around time and remote was in good condition.
It works but if it last as long as the last one they need to go back To the drawing board and improve the reliability a whole LOT!!!!
SAMSUNG BN5901185F Remote Control
We are pretty sure our 3 year old granddaughter has hidden our remote control. I was pleased to find the exact same one available and and access very convenient. Thank you.
SAMSUNG BN5901185F Remote Control
Remote is great. No instructions.
Operating Manuals Available for SAMSUNG BN5901185F SMART TV Remote Control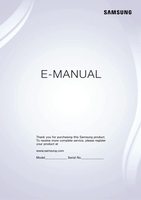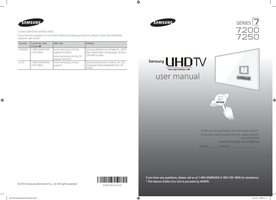 Originally Supplied with Models