Product Description:
CBF ONE CONNECT MINI CABLE

This Mini connect Cable is only 6' feet. If you need a longer cable then you need the BN39-02014A. (9'feet 6"inch)
Specifications
Model: BN3902015A MINI
Part Number: BN3902015A
Associated Number: BN39-02015A
Catalogue No.: 91077
Dimensions:

3.00 x 3.00 x 1.00 (W x L x D, inches)
The SAMSUNG BN3902015A MINI One Connect Cable is originally supplied with TV models: SAMSUNG UE32J5550, SAMSUNG UE48JU6000K, SAMSUNG UN40JU7100FXZA, SAMSUNG UN40JU710D, SAMSUNG UN40JU7500FXZA, SAMSUNG UN48JS8500FXZA, SAMSUNG UN48JU7500FXZA, SAMSUNG UN50JU7100FXZA, SAMSUNG UN50JU710D, SAMSUNG UN50JU7500FXZA SAMSUNG UN55JS8500FXZA SAMSUNG UN55JS850DFXZA SAMSUNG UN55JU7100FXZA SAMSUNG UN55JU710D SAMSUNG UN55JU7500FXZA SAMSUNG UN60JU7090FXZA SAMSUNG UN60JU7100FXZA SAMSUNG UN60JU710D SAMSUNG UN65JS8500FXZA SAMSUNG UN65JS850DFXZA SAMSUNG UN65JU7100FXZA SAMSUNG UN65JU710D SAMSUNG UN65JU7500FXZA SAMSUNG UN65JU7500JXZA SAMSUNG UN65JU750DF SAMSUNG UN65JU750DFXZA SAMSUNG UN75JU710D
The SAMSUNG BN3902015A MINI One Connect Cable is compatible with TV models: SAMSUNG UN75JU7100FXZA, SAMSUNG UN78JS8600FXZA, SAMSUNG UN78JU7500FXZA, SAMSUNG UN78JU750DFXZA, SAMSUNG UN85JU645DFXZA, SAMSUNG UN85JU7100FXZA,
Customer Reviews
Received exactly what I ordered and in a timely fashion - would use Dan's again.
Operating Manual Available for SAMSUNG BN3902015A MINI One Connect Cable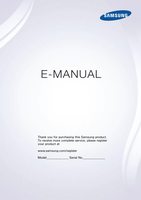 Originally Supplied with Models