Roll over image to zoom in
Click on image to zoom
Product Description:
REMOTE CONTROL
Model: AK5900172A
Part Number: AK5900172A
Catalogue No.: 82993

Battery Required :
AAA Battery 2 pack
The original SAMSUNG AK5900172A DVD Remote Control is in-stock and ships within 24 hours.
The original SAMSUNG AK5900172A DVD Remote Control carries a 60-Days Warranty.
SAMSUNG AK5900172A DVD Remote Control is guaranteed to work with the following DVD Player models:
Originally supplied with DVD Player models: SAMSUNG BDF5700, SAMSUNG BDF5700/ZA,
Customer Reviews
Excellent all around. Great product. Quick delivery.
Works great, like that it doesn't use disk shape batteries.2 Triple A easy see controls.
These remotes are wonderful. They worked right out of the box, highly recommended. 5 stars for me.
This remote is much more user friendly than the original my new Blue Ray player (Samsung UBD-K8500) came with. This one is bigger fits nicely in your hand and it lights up, all the buttons you need work even though is a compatible replacement.
Exactly what I needed. Doing a happy dance :)
Arrived in perfict condition, It was showroom new, I put batteries in it and it worked perfectly.
This does not have a channel changer I wanted something that control both the Blu-ray player and the TV
Exact duplicate of my original remote.
Operating Manual Available for SAMSUNG AK5900172A DVD Remote Control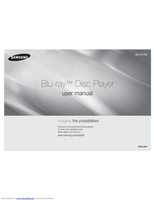 Originally Supplied with Models