Product Description:
REMOCON-REMOCON
Specifications
Model: AH5902692E
Part Number: AH5902692E
Associated Number: AH59-02692E
Catalogue No.: 86303
Battery Required :

CR2032 Battery
Customer Reviews
It's just like the one we lost - awesome!!
I received the remote sooner than expected. It works very well. Thank you so much!
Exact replacement of my lost controller. Thank you very much
Item was exactly as described. Quick shipment and delivery.
Had to be back ordered which was not an issue. When the remote was delivered, it was an exact match to the previous remote.
It works great thank you. Without this replacement I was unable to use my sound bar for the tv. Now I can
Work like a charm once I got the battery in it
OEM remote, exactly as listed. Fast, great price super easy
Operating Manuals Available for SAMSUNG AH5902692E Sound Bar Remote Control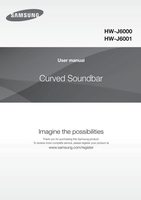 Originally Supplied with Models