Product Description:
REMOCON
Model: AH5902331A
Part Number: AH5902331A
Associated Number: AH59-02331A
Catalogue No.: 66639

Battery Required :
AAA Battery 2 pack
Dimensions:
2.00 x 6.00 x 1.00 (W x L x D, inches)
The original SAMSUNG AH5902331A Home Theater Remote Control carries a 60-Days Warranty.
Customer Reviews
This is the exact replacement for the DVD/surround sound system. Complete compatibility. Added batteries and immediately work with existing system without any programming.
great product exact remote not a knock off replacement
Operating Manuals Available for SAMSUNG AH5902331A Home Theater Remote Control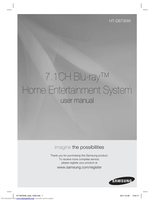 Originally Supplied with Models