Roll over image to zoom in
Click on image to zoom
Product Description:
The original SAMSUNG AH5902291A Home Theater Remote Control carries a 60-Days Warranty.
SAMSUNG AH5902291A Home Theater Remote Control is guaranteed to work with the following Home Theater System models:
Originally supplied with Home Theater System models: SAMSUNG HTC450, SAMSUNG HTC450/EDC, SAMSUNG HTC450/XEE, SAMSUNG HTC450/XEF, SAMSUNG HTC450/XEN, SAMSUNG HTC450/XEU, SAMSUNG HTC450/XTR, SAMSUNG HTC453, SAMSUNG HTC453/EDC, SAMSUNG HTC453/MEA SAMSUNG HTC453/TSE SAMSUNG HTC453/XAX SAMSUNG HTC453/XEE SAMSUNG HTC453/XEN SAMSUNG HTC453/XEU SAMSUNG HTC453/XFA SAMSUNG HTC453/XME SAMSUNG HTC453/XSE SAMSUNG HTC453/XSS SAMSUNG HTC453/XTC SAMSUNG HTC455 SAMSUNG HTC455/MEA SAMSUNG HTC455/XER SAMSUNG HTC455/XSE SAMSUNG HTC455/XSS SAMSUNG HTC460 SAMSUNG HTC460/XAZ SAMSUNG HTC460/XEU SAMSUNG HTC463 SAMSUNG HTC463/XAC SAMSUNG HTC550 SAMSUNG HTC550/XAA SAMSUNG HTC550/XAC SAMSUNG HTC550/XEE SAMSUNG HTC550/XEF SAMSUNG HTC550/XSA SAMSUNG HTC550XAA SAMSUNG HTC553 SAMSUNG HTC555 SAMSUNG HTC555/LAG SAMSUNG HTC555/UMG SAMSUNG HTC555/XEU SAMSUNG HTC555/XSA SAMSUNG HTC555/XSS SAMSUNG HTC650W SAMSUNG HTC650W/XAA SAMSUNG HTC653W SAMSUNG HTC653W/XAC SAMSUNG HTC655W SAMSUNG HTC655W/XSA
Compatible with Home Theater System models: SAMSUNG BDP1000/XAA, SAMSUNG BDP1000/XAC, SAMSUNG BDP1000/XAO, SAMSUNG BDP1000/XAP, SAMSUNG BDP1000/XAX, SAMSUNG BDP1000/XAZ, SAMSUNG BDP1000/XBG, SAMSUNG BDP1200/XAA, SAMSUNG BDP1400/XAA, SAMSUNG BDP1500 SAMSUNG BDUP5000 SAMSUNG DVDHR720 SAMSUNG DVDHR720/XAA SAMSUNG DVDR100 SAMSUNG HTAS720ST SAMSUNG HTAS720STXAA SAMSUNG HTBD3252 SAMSUNG HTC5200 SAMSUNG HTC5500XAA SAMSUNG HTP1200 SAMSUNG HTP1200T/XAA SAMSUNG HTP38 SAMSUNG HTP38T/XA SAMSUNG HTP38T/XAA SAMSUNG HTQ45T/XAC SAMSUNG HTQ70 SAMSUNG HTTQ85T/XAA SAMSUNG HTTX72T/XAA SAMSUNG HTTX72T/XAC SAMSUNG HTTX75T/XAA SAMSUNG HTWP38 SAMSUNG HTWP38TH/XAA SAMSUNG HTWX70T/XAA SAMSUNG HTX20T/XAA SAMSUNG HTX40T/XAA SAMSUNG HTX40T/XAC SAMSUNG HTX50 SAMSUNG HTX50T/XAA SAMSUNG HTX70T/XAA SAMSUNG SVR1280/XAA
Customer Reviews
Fast delivery Very good product
This remote looks and functions exactly like the original one. Highly recommended
This is not a great replacement for my system - it does not have some of the features I needed like Disc Skip to move the 5-disc carousel to the next disk and the pause button does not pause my system.
Received item today 1/3/17 works great thank you!!
Worked out of the box as promised on the product description with my older model Samsung DVD/receiver system. Competitively priced compared to used remotes on other sites.
My order took to long to come in. Paid extra for the speddy delivery and had to wait for it.
SAMSUNG AH5902291A Remote Control
Quality was excellent. Samsung remote worked without any codes needed.
Operating Manual Available for SAMSUNG AH5902291A Home Theater Remote Control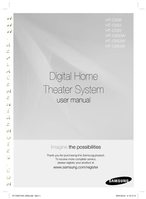 Originally Supplied with Models