Product Description:
REMOTE CONTROL
Specifications
Model: AA5900652A
Part Number: AA5900652A
Associated Number: AA59-00652A
Catalogue No.: 78748
Battery Required :

AAA Battery 2 pack

Guaranteed Compatible Universal : Anderic RRU401

, Use code:

2661

(

click here for programming instructions

)
Customer Reviews
Perfect, great shape,works great,fast shipping thank you
SAMSUNG AA5900652A Remote Control
This is a brand new Samsung remote for my TV it works well and is exactly like the one that initially came with the TV.
THIS REMOTE SUCKS
There is no downloadable online manual or even CDR version of a user manual available. The product comes with an on-screen, e-manual that is incomplete, non-informative, and words cannot express how poorly laid out / formatted. Attempting to apply any of the instructions automatically closes the e-manual, forcing the user to go all the way back into the e-manual for each command he or she wishes to execute while looking at the on-screen instructions. (No toggle available). Many commands / options are not explained on the remote diagram in the TV user manual, and attempting to go thru the e-manual is tedious and frustrating. i could not display a large enough "thumbs down".
Operating Manuals Available for SAMSUNG AA5900652A TV Remote Control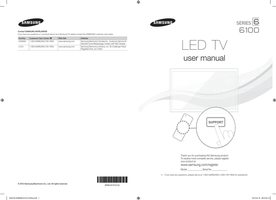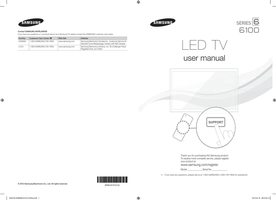 Originally Supplied with Models