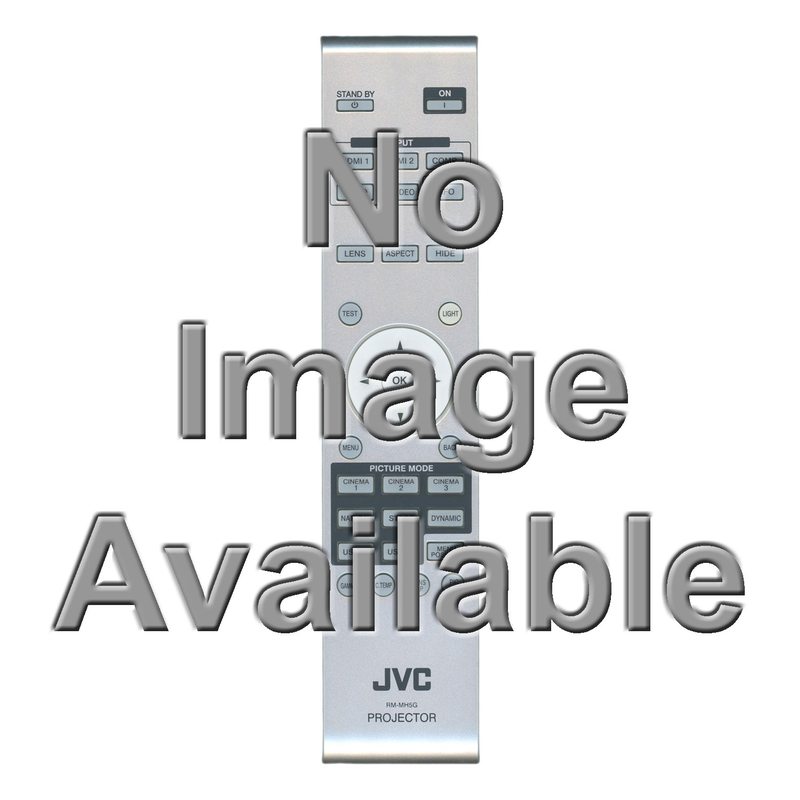 Product Description:
The Samsung AA5900153A remote control allows easy operation for your compatible Samsung model. The Samsung AA5900153A is perfect if you lose the one that was included with your unit or if you're in need of an additional remote. The AA5900153A controls all basic functions of the unit. Batteries Sold Separately.
Model: AA5900153A
Part Number: AA5900153A
Associated Number: AA59-00153A
Catalogue No.: 62787

Battery Required :
AA Battery 2 pack
The original SAMSUNG AA5900153A Projector Remote Control carries a 60-Days Warranty.
SAMSUNG AA5900153A Projector Remote Control is guaranteed to work with the following Projector models:
Originally supplied with Projector models: HITACHI HLS5086W, HITACHI HLS5688W, HITACHI HLS6188W, HITACHI HLS7178W, HITACHI HLT5656W, HITACHI HLT6756W, HITACHI LNS3251DX/XAA, HITACHI LNS5296, HITACHI LNT5271FXXAA, SAMSUNG P52937YX1 SAMSUNG TXJ2550X SAMSUNG TXK2060 SAMSUNG TXK2060X/XAA SAMSUNG TXK2067 SAMSUNG TXK2067X/XAA SAMSUNG TXK2566X SAMSUNG TXK2566X/XA SAMSUNG TXK2567 SAMSUNG TXK2567X SAMSUNG TXK2567X/XAA SAMSUNG TXK2766 SAMSUNG TXK2766X SAMSUNG TXK2766X/XAA SAMSUNG TXK2767 SAMSUNG TXK2767X/XAA SAMSUNG TXK2768X SAMSUNG TXK2768X/XAA SAMSUNG TXK3267 SAMSUNG TXK3276 SAMSUNG TXK3279 SAMSUNG TXK3279C SAMSUNG TXK3279C/XAA SAMSUNG TXK3279XA SAMSUNG TXK3676 SAMSUNG TXL2091 SAMSUNG TXL2091F SAMSUNG TXL2091FX SAMSUNG TXL2091FX/XAA SAMSUNG TXL2791 SAMSUNG TXL2791F SAMSUNG TXL2791FX SAMSUNG TXL2791FX/XAA SAMSUNG TXL3267 SAMSUNG TXL3676 SAMSUNG TXM2091 SAMSUNG TXM2091F SAMSUNG TXM2091FX SAMSUNG TXM2091FX/XAA SAMSUNG TXM2790 SAMSUNG TXM2791 SAMSUNG TXM3292 HITACHI TXN2670WHFXX
Compatible with Projector models: SAMSUNG CL14A8, SAMSUNG CL15A8, SAMSUNG CL15A8L, SAMSUNG CL15A8W, SAMSUNG CL21A8, SAMSUNG CL21A8W7FX/GSU, SAMSUNG CL21A8W7FX/RCL, SAMSUNG CL21A8W7FX/STR, SAMSUNG CL21A8W7FX/TAX, SAMSUNG CL21A8W7FX/XAP SAMSUNG CL21A9 SAMSUNG CL21A9W SAMSUNG CL21M21 SAMSUNG CL21M6 SAMSUNG CL21S8 SAMSUNG CL21S8W SAMSUNG CL21S8W7X/RCL SAMSUNG CL21S8W7X/STR SAMSUNG CL21S8W7X/XAO SAMSUNG CL21S8W7X/XAP SAMSUNG CL21T21 SAMSUNG CL25A6 SAMSUNG CL25A6P SAMSUNG CL25K4 SAMSUNG CL25K4W SAMSUNG CL25M5 SAMSUNG CL25M6 SAMSUNG CL25M6P7X/STR SAMSUNG CL29A10 SAMSUNG CL29A5 SAMSUNG CL29A6 SAMSUNG CL29A7 SAMSUNG CL29D8 SAMSUNG CL29K3 SAMSUNG CL29K3W SAMSUNG CL29K3W8X/RCL SAMSUNG CL29K3W8X/STR SAMSUNG CL29K5 SAMSUNG CL29K5MQ SAMSUNG CL29K5MQKX/STR SAMSUNG CL29M16 SAMSUNG CL29M2 SAMSUNG CL29M21 KENWOOD CL29M5 SAMSUNG CL29M6 SAMSUNG CL29M6P SAMSUNG CL29M6P8X/XAP SAMSUNG CL29M9 SAMSUNG CL29T21 SAMSUNG CL29V5 SAMSUNG CL34A10 KENWOOD CL34M9 SAMSUNG CM36020S8S SAMSUNG CS29K5 SAMSUNG CT20F2Z SAMSUNG CT20F2ZTX/XAX SAMSUNG CT20F2ZX/XAX SAMSUNG CT29A7 SAMSUNG CT29D4WZ SAMSUNG CT331EBZ SAMSUNG CT331EBZ/MXCX SAMSUNG CT331EBZ/TJCX SAMSUNG CT331EBZX/XAP SAMSUNG CT3338Z SAMSUNG CT3338Z/MXCX SAMSUNG CT3338Z/SPCX SAMSUNG CT3338Z/TJCX SAMSUNG CT3338ZS SAMSUNG CT3338ZS/MICX SAMSUNG CT3338ZS/SPCX SAMSUNG CT501EBZ SAMSUNG CT501FZ SAMSUNG CT501H SAMSUNG CT5038Z SAMSUNG CT503EBZ SAMSUNG CT503EBZGX/XAP SAMSUNG CT5066BZ SAMSUNG CT5066BZX/XAP SAMSUNG HLR6167W SAMSUNG HLS4676SX KENWOOD KDC700 KENWOOD KDC80 SAMSUNG LN19B360C5DXZC SAMSUNG LNS2338WX SAMSUNG LNT2342H SAMSUNG LNT2353H SAMSUNG LNT2353HX/XAA SAMSUNG LNT2354H SAMSUNG LNT2632 SAMSUNG LNT3242HX SAMSUNG LNT3753H SAMSUNG SVD1438 SAMSUNG TJX1366 SAMSUNG TXH1370 SAMSUNG TXH1372 SAMSUNG TXH1379 SAMSUNG TXH1970 SAMSUNG TXH1972 SAMSUNG TXH2555 SAMSUNG TXJ1366
VIEW ALL MODELS COMPATIBLE WITH SAMSUNG AA5900153A Projector Remote Control
Operating Manuals Available for SAMSUNG AA5900153A Projector Remote Control
Originally Supplied with Models