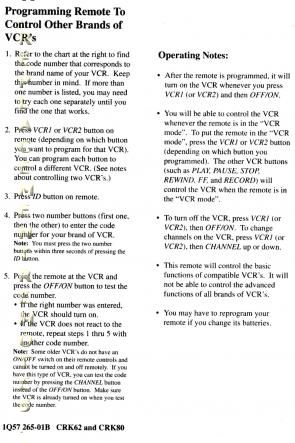 Roll over image to zoom in
Click on image to zoom
Product Description:
Operating instructions and codes for all RCA CRK62 series and all CRK80 series remote controls
This manual provides all the necessary information for programming you remote to another brands VCR or Cable box.
Model: CRK62 CRK80OM
Part Number: CRK62_CRK80OM
Catalogue No.: 61076

The original RCA CRK62 CRK80OM Operating Manual is in-stock and ships within 24 hours.