Product Description:
Full Universal remote. Will program to all brands.

Can programt to up to 6-Devices

RCA DIRECTV RF REMOTE CONTROL
Model: RCR160SCM1
Part Number: 257411
Catalogue No.: 8743

Battery Required :
AA Battery 2 pack
RCA RCR160SCM1 Satellite Remote Control is guaranteed to work with the following Satellite Receiver models:
Originally supplied with Satellite Receiver models: RCA DCD407RH, RCA DRD486RH, RCA DSM586RH, RCA RCADRD486RH, RCA RCR160SCM1 Programming Instructions Codes,
Compatible with Satellite Receiver models: JVC CUVH1EX, JVC CUVH1US, JVC GRD200US, JVC GRD220EX, JVC GRD220EY, JVC GRD230, JVC GRD230EK, JVC GRD230EX, JVC GRD230EY, JVC GRD230EZ JVC GRD230US JVC GRD231 JVC GRD231EX JVC GRD231EY JVC GRD231EZ JVC GRD231US JVC GRD93AC JVC GRD93AG JVC GRD93AH JVC GRD93AS JVC GRD93EK JVC GRD93EX JVC GRD93EY JVC GRD93EZ JVC GRD93US JVC GRD94US JVC GRDV4000U JVC GRDX75E JVC GRDX75EK JVC GRDX75U JVC GRDX78EX JVC GRDX95AC JVC GRDX95AH JVC GRDX95E JVC GRDX95EK JVC GRDX95U JVC GRPD1EK JVC GRPD1EX JVC GRPD1EY JVC GRPD1EZ
Customer Reviews
remote rca DRD486rh sat receiver
this is the OEM remote for this RCA direct tv sat receiver. works perfect new part. has UHF thru walls ability and this is what I needed to replace the 10 year old original remote which has key pads worn.
RCA RCR160SCM1 Remote Control
*** same remote as original
Operating Manuals Available for RCA RCR160SCM1 Satellite Remote Control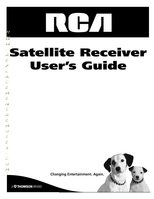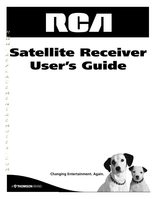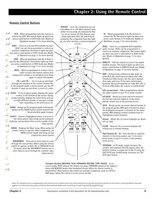 Originally Supplied with Models