Product Description:
RRU401 code: 2841, 2845
Model: PLCDV100
Part Number: PLCDV100
Catalogue No.: 91412

Battery Required :
AAA Battery 2 pack
Guaranteed Compatible Universal :
Anderic RRU401
, Use code:
2841,2845
(
click here for programming instructions
)
Frequency Type :
IR
Dimensions:
1.00 x 4.00 x 1.00 (W x L x D, inches)
The original RCA PLCDV100 TV/DVD Remote Control is in-stock and ships within 24 hours.
The original RCA PLCDV100 TV/DVD Remote Control carries a 60-Days Warranty.
RCA PLCDV100 TV/DVD Remote Control is guaranteed to work with the following TV/DVD Combo models:
Originally supplied with TV/DVD Combo models: RCA PLCDV3213A, RCA RLDEDV2813-A, Proscan RLDEDV2813A, RCA RLDEDV3255-A, Proscan RLDEDV3255A, RCA RLDEDV3988-A, Proscan RLDEDV3988A, RCA RLDV3282A, RCA RLDV3282A-B, RCA RLEDV2488A-D
Compatible with TV/DVD Combo models: Proscan PLCDV3247AC, Proscan PLDEDV3292, Proscan PLDEDV3292A, Proscan PLDEDV3292AB, Proscan PLDV321300, Proscan PLDVD3213A, Proscan PLEDV1520AC, Proscan PLEDV2845A, Proscan RLCDV3282AB, Proscan RLCV3223AB Proscan RLCVD2480A RCA RLDEDV4001-A Proscan RLEDV2479A RCA RLEDV2488A-E Proscan RTPLDEDV3292A
Customer Reviews
exactly what we needed, quickly with no hassles.
Worked perfectly with my TV after I lost the original remote.
Was delivered in a timely fashion, was exactly as pictured and was exactly the correct replacement. It is working well. Thank you!
Operating Manual Available for RCA PLCDV100 TV/DVD Remote Control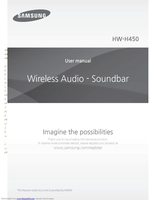 Originally Supplied with Models