Product Description:
CHEAPEST ON THE WEB GUARANTEED!!!
MODEL: CRK76DK1
PN: 255875
Model: CRK76DK1
Part Number: 255875
Catalogue No.: 8756

Battery Required :
AA Battery 2 pack
RCA CRK76DK1 DVD Remote Control is guaranteed to work with the following DVD Player models:
Originally supplied with DVD Player models: RCA RC5240P, RCA RC6001P,
Customer Reviews
This the exact remote that I needed to replace my DVD player's original remote. It is the same model and function's the same. Thanks!
Operating Manuals Available for RCA CRK76DK1 DVD Remote Control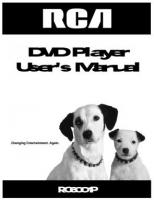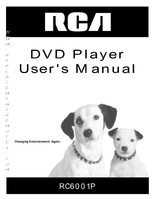 Originally Supplied with Models