Roll over image to zoom in
Click on image to zoom
Product Description:
PIONEER DVD REMOTE CONTROL UNIT
Model: VXX2914
Part Number: VXX2914
Catalogue No.: 57734

Battery Required :
AA Battery 2 pack
PIONEER VXX2914 DVD Remote Control is guaranteed to work with the following DVD Player models:
Originally supplied with DVD Player models: PIONEER DV285S, PIONEER DV285S/KCXTL, PIONEER DV285S/KUXTL, PIONEER DV588A, PIONEER DV588AS, PIONEER DV588AS/KUXTL/CA,
Compatible with DVD Player models: PIONEER DV250, PIONEER DV251, PIONEER DV270S, PIONEER DV270S/KUXCN/CA, PIONEER DV270S/LFXJ, PIONEER DV270S/RDXJ/RB, PIONEER DV270S/RLXJ/NC, PIONEER DV270S/RPWXCN, PIONEER DV270S/RRXCN, PIONEER DV271S PIONEER DV2750S/WVXCN PIONEER DV2750S/WYXCN PIONEER DV275S PIONEER DV275S/KCXCN PIONEER DV275S/KUXCN PIONEER DV353 PIONEER DV3535S PIONEER DV353K PIONEER DV353S PIONEER DV354 PIONEER DV370K/WYXCN PIONEER DV370K/WYXCN/FG PIONEER DV370S/WVXCN PIONEER DV370S/WYXCN PIONEER DV370S/WYXCN/FG PIONEER DV373S/LFXJ PIONEER DV373S/RDXCN/RA PIONEER DV373S/RDXJ/RB PIONEER DV373S/RLXJ/NC PIONEER DV373S/RPWXCN PIONEER DV373S/RRXCN PIONEER DV470K/WYXCN PIONEER DV470K/WYXCN/FG PIONEER DV470S/WVXCN PIONEER DV470S/WYXCN PIONEER DV470S/WYXCN/FG PIONEER DV490VS PIONEER DV575AK/WYXCN PIONEER DV575AS PIONEER DV575AS/KUXCN/CA PIONEER DV575AS/WVXCN PIONEER DV575AS/WYXCN PIONEER DV578A PIONEER DV578AS PIONEER DV578AS/KUXCN/CA PIONEER DV656A PIONEER DV656A/KUXJ/CA PIONEER DV676AS/RLFXJ PIONEER DV676AS/RPWXCN PIONEER DV676AS/RTXJN PIONEER DV696S/DXZTRA PIONEER DVDV5000 PIONEER HTP620DV PIONEER HTP625DV PIONEER HTP720DV PIONEER HTP725DV PIONEER HTS820DV
Customer Reviews
I now know where to go in the future for replacement remote controls.
PIONEER VXX2914 Remote Control
good quality. Will only be used by myself. Works fine.
PIONEER VXX2914 Remote Control
we didn't get a pioneer remote so I can't really give it a review. we were sent a *** remote by mistake.
Operating Manual Available for PIONEER VXX2914 DVD Remote Control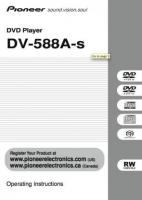 Originally Supplied with Models