Roll over image to zoom in
Click on image to zoom
Product Description:
REMOTE CONSOLE UNIT
Model: AXD7691
Part Number: 8300769100010IL
Catalogue No.: 189290

Battery Required :
AAA Battery 2 pack
Dimensions:
2.00 x 6.00 x 1.00 (W x L x D, inches)
The original PIONEER AXD7691 Receiver Remote Control carries a 60-Days Warranty.
PIONEER AXD7691 Receiver Remote Control is guaranteed to work with the following Audio/Video Receiver models:
Originally supplied with Audio/Video Receiver models: PIONEER VSX-1023, PIONEER VSX-1023-K, PIONEER VSX-823, PIONEER VSX-823-K, PIONEER VSX-8231,
Compatible with Audio/Video Receiver models: PIONEER HTP072, PIONEER SX-319V, PIONEER SX-319VK, PIONEER SX-319VK/UCXCN, PIONEER VSX-1022, PIONEER VSX-1022-K, PIONEER VSX-40, PIONEER VSX-430, PIONEER VSX-430-K, PIONEER VSX-519V PIONEER VSX-519VK PIONEER VSX-519VK/KUCXCN PIONEER VSX-530 PIONEER VSX-530-K PIONEER VSX-822 PIONEER VSX-822-K PIONEER VSX324 PIONEER VSX324KP PIONEER VSX42 PIONEER VSX522 PIONEER VSX522K
Customer Reviews
Received it ahead of the shipping date and it works just as expected. Have been without the remote for a few years and wish I had known you folks back then. Great to finally use our stereo to its full potential. Very reasonably priced as well.
Perfect replacement and vary quick shipping. Very satisfied
An exact replacement for a fair price!
not the exact replacement which is no longer available, they supplied another one which works perfectly and refunded the difference in cost
Was not the original replacement so it won't work properly
The remote is in perfect working order - thank you for the great service!
Operating Manual Available for PIONEER AXD7691 Receiver Remote Control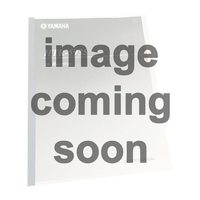 Originally Supplied with Models