Roll over image to zoom in
Click on image to zoom
Product Description:
PIONEER PLASMA TV REMOTE CONTROL US
Model: AXD1561
Part Number: AXD1561
Catalogue No.: 61536

Battery Required :
AA Battery 2 pack
PIONEER AXD1561 Audio Remote Control is guaranteed to work with the following Audio System models:
Originally supplied with Audio System models: PIONEER PDP5020FD, PIONEER PDP6020, PIONEER PDP6020FD,
Compatible with Audio System models: PIONEER PDP4280HD, PIONEER PDP4340HD, PIONEER PDP4341HD, PIONEER PDP4345HD, PIONEER PDP434PU, PIONEER PDP4350HD, PIONEER PDP4351HD, PIONEER PDP435PU, PIONEER PDP4360HD, PIONEER PDP4361HD PIONEER PDP436PU PIONEER PDP43A5HD PIONEER PDP5010FD PIONEER PDP5040HD PIONEER PDP5041HD PIONEER PDP5045HD PIONEER PDP5050HD PIONEER PDP5051HD PIONEER PDP505PU PIONEER PDP5060HD PIONEER PDP5061HD PIONEER PDP5080HD PIONEER PDP50A5HD PIONEER PDP6010FD PIONEER PDPAR05U PIONEER PDPR04U PIONEER PDPR04U/TUCK PIONEER PDPR05U PIONEER PDPR06U PIONEER PDPRO5U PIONEER PRO110FD PIONEER PRO1110HD PIONEER PRO1120HD PIONEER PRO1130HD PIONEER PRO1150HD PIONEER PRO150FD PIONEER PRO530 PIONEER PRO530HDI/KUXC/CA PIONEER PRO710HD PIONEER PRO730 PIONEER PRO730HDi PIONEER PRO730HDI/KUXC/CA PIONEER PRO910HD PIONEER PRO910HDi PIONEER PRO920HD PIONEER PRO930HD PIONEER PRO950HD PIONEER PROR04U PIONEER PROR04U/KUC PIONEER PROR05U PIONEER PROR06U PIONEER PROR40U
Customer Reviews
Quick shipment. Works well
I appreciate the fast ship time
Flawless operation, exactly the same as my original one. Hopefully no one will spill anything on this one.
Exact replacement. Works great.
PIONEER AXD1561 Remote Control
Operating Manuals Available for PIONEER AXD1561 Audio Remote Control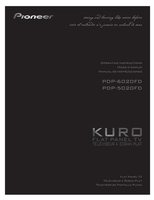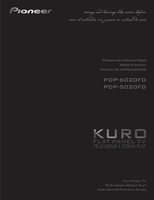 Originally Supplied with Models