Roll over image to zoom in
Click on image to zoom
Product Description:
MODEL: VSQS1602
REPLACED BY: RR1443 (NO FM RADIO)
PANASONIC TV/VCR/FM RADIO TOWER REMOTE CONTROL
!!USED MAY NOT HAVE BATTERY COVERS, CALL FOR AVAILABILITY!!
Model: VSQS1602
Part Number: VSQS1602
Catalogue No.: 2375

Battery Required :
AA Battery 2 pack
Panasonic VSQS1602 TV/VCR Remote Control is guaranteed to work with the following TV/VCR Combo models:
Originally supplied with TV/VCR Combo models: Panasonic PANPVL559, Panasonic PANPVM2059, Panasonic PANPVM2559, Panasonic PNM1369, Panasonic PVL5590, Panasonic PVL559D, Panasonic PVL559V, Panasonic PVL585, Panasonic PVL650, Panasonic PVL650D Panasonic PVL6590 Panasonic PVL659D Panasonic PVL659U Panasonic PVL671 Panasonic PVL671D Panasonic PVL678D Panasonic PVL681D Panasonic PVL779D Panasonic PVL779U Panasonic PVL857U Panasonic PVM1349 Panasonic PVM1359 Panasonic PVM1369 Panasonic PVM1379 Panasonic PVM2059 Panasonic PVM2069 Panasonic PVM20769 Panasonic PVM2559 Panasonic PVM259 Panasonic PVM939 Panasonic PVM939K Panasonic PVM939W Panasonic PVM949 Panasonic PVN12059 Panasonic PVN2059 Panasonic VSQW0038
Compatible with TV/VCR Combo models: Panasonic C9AA30748, Panasonic PVC949W, Panasonic PVM1359W, Panasonic PVM1379W, Panasonic PVM2069W, Panasonic PVM949W, Panasonic WHTVSQS1605,
Customer Reviews
Perfect.
Perfect replacement and fast delivery great price !!!!
Panasonic VSQS1602 Remote Control
Fast Deliivery. Works Great.
Operating Manuals Available for Panasonic VSQS1602 TV/VCR Remote Control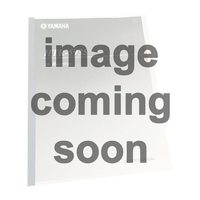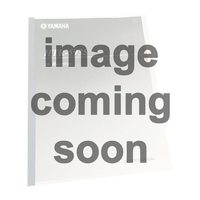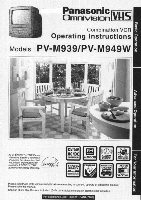 Originally Supplied with Models