Product Description:
REMOTE RC762M
Model: RC762M
Part Number: 24140762
Associated Number: RC-762M
Catalogue No.: 65848

Battery Required :
AAA Battery 2 pack
The original ONKYO RC762M Receiver Remote Control carries a 60-Days Warranty.
Customer Reviews
The control works perfectly and I'm very happy with the product. It's been a while since my original remote broke and I had to use an alternate (but not original) remote to adjust the volume.
I'm French and I received my product quickly and it's very nice. Thank you Remote Remplacement Product.
Thanks for your service. The remote works great.
Great product and super service. Will definitely be a repeat customer.
ONKYO RC762M Remote Control
Remote was just what we ordered. An exact replacement.
ONKYO RC762M Remote Control
This model remote is used in conjunction with our ONKYO Receiver and is in perfect working order.
Recenty i purchage a Onkyo Home theater remote RC762M. we found best quality origenal remote from replacement remote
Thank you very much Replacement remote.
ONKYO RC762M Remote Control
Needed a replacement as my old one's volume control no longer worked
ONKYO RC762M Remote Control
Remote works perfectly. Shipping time was super fast!! Thanks!!
Operating Manual Available for ONKYO RC762M Receiver Remote Control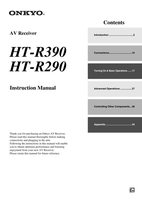 Originally Supplied with Models