Roll over image to zoom in
Click on image to zoom
Product Description:
PN: NE000UD, Model: NE000UD, 483521837336, MC04D5MG, NE001UD, MC0905MG, MC09D5MG1, MC09D5ML, MC09DSM6, 483521837343, MC09D1MG, NE002UD, MC09DIMG, MC09DMG, MC09E1MG, RMTV266

141815431, Remote Control
Model: NE000UD
Part Number: 483521837337
Catalogue No.: 8494

Battery Required :
AA Battery 2 pack
Magnavox NE000UD VCR Remote Control is guaranteed to work with the following VCR models:
Originally supplied with VCR models: Magnavox MC092D, Magnavox MC092DMG, Magnavox MC092DMG01, Magnavox MC092DMG02, Magnavox MC092DMG98, Magnavox MC092DMG99, Magnavox MC132D, Magnavox MC132DMG, Magnavox MC132DMG01, Magnavox MC132DMG98 Magnavox MC132DMG99 Magnavox MC192D Magnavox MC192DMG PHILIPS MC192DMG01 Magnavox MC192DMG99 PHILIPS MC19D1MG01 Magnavox NE000UD
Compatible with VCR models: PHILIPS MC09D1MG, PHILIPS MC09D5MG, PHILIPS MC09DIMG, PHILIPS MC09E1MG, PHILIPS MC194, PHILIPS MC194D, PHILIPS MC194DMG, PHILIPS MC194DMG01, PHILIPS MC194DMG99, PHILIPS MC194E PHILIPS MC194EMG PHILIPS MC194EMG/17 PHILIPS MC194EMG/99 PHILIPS MC194EMG17 PHILIPS NE002UD
Customer Reviews
Magnavox NE000UD Remote Control
Excellent service. Excellent performance of the remote right from the start.
Operating Manuals Available for Magnavox NE000UD VCR Remote Control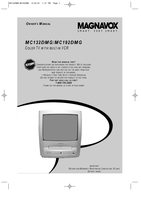 Originally Supplied with Models