Details for substitute (ANDERIC RR2573 for Philips Master/Setup tv remote control):
The Anderic RR2573 is a fully functional Master/Setup Remote Control for ALL Philips/Magnavox Commercial and Non-commercial (consumer) TVs.

Fully functional substitute for the following remotes:
RC2573GR (Green Master ITV remote)
RG4172BK (Older style black Master remote)
22AV8573/00 (Newer Yellow Hospitality remote)

Works the following types of TVs:
- Philips ITV
- Philips Commercial TVs
- Philips Professional TVs
- Philips Hospitality TVs
- All Older Magnavox Commercial TVs

No programming required.
Note: There is no sliding switch on the RR2573 because it is not needed; it's default codes are set to the "Setup" mode, no switching required. This remote is also already in the "RC5" Setup mode.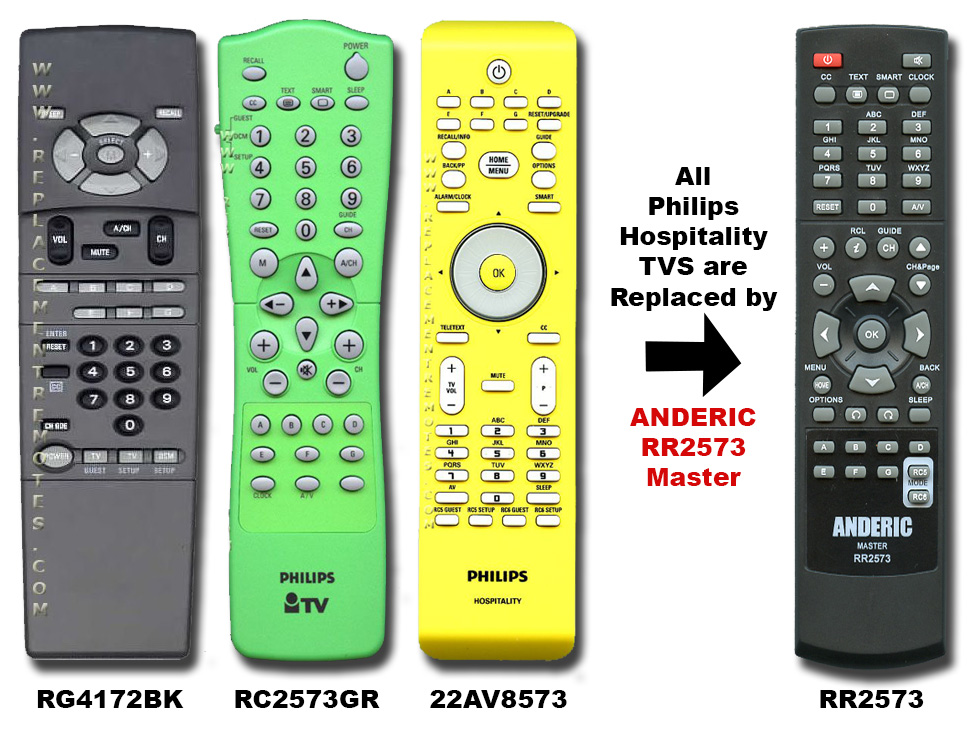 Model: RR2573 for Philips Master/Setup
Part Number: RR2573
Catalogue No.: 78586